Online Course Modules: Exporting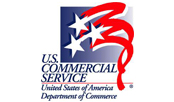 The "Exporting" module series has been produced in cooperation with the U.S. Commercial Service. These modules were developed from the 2015 edition of A Basic Guide to Exporting and each module represents one of the book's seventeen chapters; the modules are listed by chapter in chronological order. This series provides aspiring and seasoned exporters with a wealth of resources and tools that may benefit even the most experienced international business connoisseur.
globalEDGE Online Modules Are Licensed Under Creative Commons.