India: Government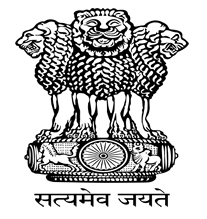 Key Figures
Chief of State: President Pranab Kumar Mukherjee
Head of Government: Prime Minister Narendra Damodardas Modi
Overview
Government Name: Republic of India
Constitution: Adopted: 1950; Lays down the framework for fundamental political principles, establishes structure, and sets out fundamental rights.
Government Type: Federal Republic
| | Main Powers | Election Process | Election Cycle Source: ElectionGuide, http://www.electionguide.org/ |
| --- | --- | --- | --- |
| Executive | The president serves as commander-in-chief, can grant pardon or reduce the sentence of a convicted person, and appoints various governors and other positions. | The president is indirectly elected by an electoral college. | 5 years |
| Judicial | Enforces fundamental rights; issues directions, orders, or writs; and may direct the transfer of any civil or criminal case. | Appointed by the president. | Life appointment |
| Legislative | Lok Sabha and Rajya Sabha are the main legislative bodies of government that are responsible for executing the legislative tasks of the government. | The Rajya Sabha has 233 members who are indirectly elected by the state legislatures. The Lok Sabha has 543 members who are elected by plurality vote in single-member constituencies and 2 members who are appointed by the president. | Lok Sabha: 5 years; Rajya Sabha: 6 years |
International Relations
Foreign Policy Trends: India is currently strengthening its political and commercial ties with the U.S., Japan, the EU, Iran, China, and the Association of Southeast Asian Nations. It has bilateral and regional relations with the following: Pakistan, the South Asian Association for Regional Cooperation (SAARC), China, and formerly with the Soviet Union.
Regional Trade Blocs: No Regional Trade Blocs.
Treaties: No multilateral military treaties
Tax Authority: Central and State Governments
Sources:
CIA World Factbook and U.S. Bilateral Relations Fact Sheets except where stated otherwise.