Libya: Government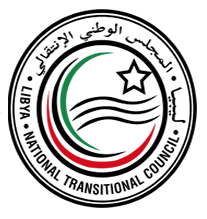 Key Figures
Chief of State: President of the General National Congress Aguila Saleh Issa
Head of Government: Prime Minister Abdullah al-Thani
Overview
Government Name: State of Libya
Constitution: N/A as of right now; General National Congress drafting a consitution
Government Type: Transitional government
| | Main Powers | Election Process | Election Cycle Source: ElectionGuide, http://www.electionguide.org/ |
| --- | --- | --- | --- |
| Executive | The president and prime minister are in charge of executory tasks during transition. | Prime minister and General National Congress president elected by the National Congress. | Information not available |
| Judicial | Currently does not exist | Currently does not exist | Currently does not exist |
| Legislative | In charge of electing president, prime minister, approving cabinet, creating legislature for new government and a new constitution. | General National Congress members are elected through a system of parallel voting with 120 members elected by plurality vote from 40 single member and 29 multi member constituencies, 80 members elected through party-list proportional representation in 20 constituencies The Constituent Assembly has 20 seats elected by simply majority in 42 single-member and 8 multi member districts. | Information not available |
International Relations
Foreign Policy Trends: Following successful NATO operations in Libya in 2011, the West has enjoyed new popularity among the Libyan people. The Qadhafi regime's relations with the rest of the world deteriorated sharply following his brutal suppression of popular protests in 2011. The UN quickly took action to try to end the violence, passing UNSCR 1970 on February 26, which called for a referral to the International Criminal Court, an arms embargo, a travel ban, an asset freeze, and sanctions. UNSCR 1973, adopted on March 17, authorized member states to take military action to protect civilians and civilian populated areas under threat of attack. Under the auspices of UNSCR 1973, the U.S., U.K., and France launched military action in Libya on March 20; NATO continued these efforts as "Operation Unified Protector" throughout the duration of the conflict. Working through the international Contact Group on Libya, key members of the international community, including the U.S., joined together to increase diplomatic pressure on the Qadhafi regime and support the TNC.
Regional Trade Blocks: COMESA
Treaties: Peace and Security Council
Tax Authority: Information not available
Tax Name: Information not available
Sources:
CIA World Factbook and U.S. Bilateral Relations Fact Sheets except where stated otherwise.