Aerospace and Defense: Introduction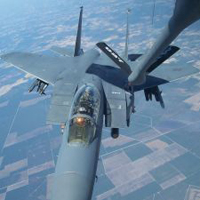 The aerospace and defense industry is composed of companies that manufacture defense products, such as aircraft, watercraft, weaponry, and information systems, and companies manufacturing spacecraft. Most of these products are purchased by federal governments for military purposes or by federal space programs.
---
The Aerospace and Defense industry is Highly Concentrated. The production in this industry is dominated by a small amount of large firms that are able to shape the industry's direction and price levels.
---
Primary Demand Drivers
Domestic military budget
Domestic economic climate, affecting airline travel and demand for new commercial traffic
Threat of international warfare
Upward mobility in the population, creating demand for air travel
Profitability Drivers
Technical expertise
Accurately pricing long-term contracts
---