Business Services: Introduction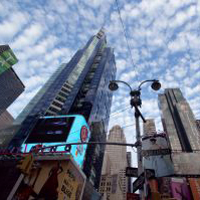 The business services industry is exactly as it sounds: companies providing business-related services to fellow companies. Companies in this industry offer a variety of services, including marketing and advertising, consulting, legal services, logistics and shipping, human resources, staffing, leasing, security, outsourcing, and facility management.
---
The Business Services industry is Highly Fragmented. The production in this industry is divided among many different companies, no single firm has large enough share of the market to be able to influence the industry's direction or price levels.
---
Primary Demand Drivers
New business arrangements
Increasing involvement of corporate business
Increased disposable income
Job growth
Profitability Drivers
Appropriate mix of services
Effective marketing
Ability to grow membership
---