Bangladesh: Government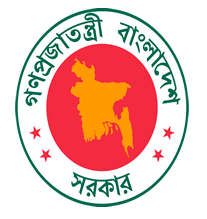 Key Figures
Chief of State: President Abdul Hamid
Head of Government: Prime Minister Sheikh Hasina
Overview
Government Name: People's Republic of Bangladesh
Constitution: Adopted: 1972; Declares the fundamental rights and freedoms of its citizens, states the fundamental principles of state policy, establishes structure and functions of the three branches of government (executive, legislative, judicial). It also proclaims nationalism, democracy, socialism, and secularity as national ideals.
Government Type: Parliamentary Democracy
| | Main Powers | Election Process | Election Cycle Source: ElectionGuide, http://www.electionguide.org/ |
| --- | --- | --- | --- |
| Executive | The constitution allows the president to act only upon the advice of the prime minister and cabinet. They are responsible for the appointments of various officials and can refuse to assent to any bill passed by parliament but send it back for review. They also act as the chancellor for various universities. The prime minister is collectively accountable for their policies and actions to the parliament, to their political party, and ultimately to the electorate. | The president is elected by national parliament. The prime minister is appointed by the president. | President: 5 years; Prime Minister: no term limits |
| Judicial | The supreme court is the highest judicial power. | Supreme court judges are appointed by the president. | Mandatory retirement age of 67 |
| Legislative | The unicameral national parliament or Jatiya Sangsad are tasked with carrying out foreign and domestic policies. | 300 seats (45 reserved for women) are elected by popular vote from single territorial constituencies. | 5 years |
International Relations
Foreign Policy Trends: Bangladesh pursues a moderate foreign policy that places heavy reliance on multinational diplomacy, especially at the United Nations.
Regional Trade Blocs: No Regional Trade Blocs.
Treaties: No multilateral military treaties
Tax Authority: Information not available
Tax Name: Information not available
Sources:
CIA World Factbook and U.S. Bilateral Relations Fact Sheets except where stated otherwise.