Kenya: Government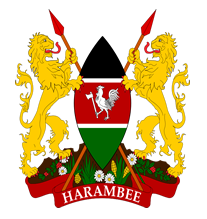 Key Figures
Chief of State: President Uhuru Kenyatta
Head of Government: President Uhuru Kenyatta
Overview
Government Name: Republic of Kenya
Constitution: Adopted: 2010; Established a republic form of government, separation of the three branches of government, sovereignty of the people along with a bill of rights.
Government Type: Republic
| | Main Powers | Election Process | Election Cycle Source: ElectionGuide, http://www.electionguide.org/ |
| --- | --- | --- | --- |
| Executive | Serves as head of state and government and wields the most power. Appoints the cabinet, is in charge of executory tasks, and can ban political parties. | Elected by qualified majority vote. | 5 years |
| Judicial | Independent of other branches and has unlimited jurisdiction to hear and decide on any case. | Chief and deputy chief justices are nominated by the judicial service commission (JSC) and appointed by the president with the approval of the national assembly. Other judges are nominated by the JSC and appointed by the president. | Mandatory retirement age of 70 |
| Legislative | Consists of the senate and national assembly who are in charge of creating laws and policies. | The Senate has 67 members who are elected by qualified plurality vote. The national assembly has 349 members who are elected by qualified plurality. | 5 years |
International Relations
Foreign Policy Trends: Kenya's economy, infrastructure, and relative stability make it an influential player in the region. Kenya played an active role in the negotiations to resolve the civil war in Sudan and has long been engaged in working to address instability in Somalia. On January 9, 2005 a Sudan North-South Comprehensive Peace Agreement was signed in Nairobi. In July 2011, South Sudan became an independent state. Negotiations in the Somali National Reconciliation Conference resulted at the end of 2004 in the establishment of Somali Transitional Federal Institutions (Assembly, President, Prime Minister, and Government). Until early 2005, Kenya served as a major host for these institutions. Between May and June 2005, members of the Somalia Transitional Federal Institutions relocated to Somalia. Faced with what it perceived as an untenable threat to its security and economy as a result of high-profile incidents involving kidnap and murder of European tourists, on October 16, 2011, Kenya sent military forces into Somalia seeking to push back extremist elements. Kenya has long borne a significant security and humanitarian burden resulting from two decades of instability in Somalia. Kenya is host to more than 600,000 refugees, most of whom are from Somalia.
Regional Trade Blocs: COMESA
Treaties: Peace and Security Council
Tax Authority: Kenya Revenue Authority
Sources:
CIA World Factbook and U.S. Bilateral Relations Fact Sheets except where stated otherwise.