Liberia: Government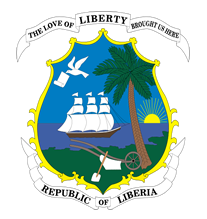 Key Figures
Chief of State: President Ellen Johnson Sirleaf
Head of Government: President Ellen Johnson Sirleaf
Overview
Government Name: Republic of Liberia
Constitution: Adopted: 1986; Articles include information on the structure of the state, general principles of national policy, fundamental rights, citizenship, and the powers of the different branches of government.
Government Type: Republic
| | Main Powers | Election Process | Election Cycle Source: ElectionGuide, http://www.electionguide.org/ |
| --- | --- | --- | --- |
| Executive | In charge of executory tasks of the government and appoints cabinet with the task of assisting in day-to-day operations. | Absolute majority vote through a two-round system. | 6 years |
| Judicial | Supreme Court is the highest court of the land and has jurisdiction for all constitutional cases. | Appointed by the president of Liberia with consent of the Senate. | Mandatory retirement age of 70 |
| Legislative | Consisting of the Senate and House of Representatives, this branch confirms president's appointments and is in charge of creating legislature. | The Senate has 30 members elected by plurality vote in multi-member constituencies. The House of Representatives has 73 members elected by plurality vote in single-member constituencies. | Senate: 9 years; House of Representatives: 6 years |
International Relations
Foreign Policy Trends: Liberia has taken steps to forge closer ties with Western countries, especially the United States. President Ellen Johnson Sirleaf has visited several Western countries, including the United Kingdom, Sweden, Norway, Spain, France, and Germany. President Johnson Sirleaf has also visited China and Libya.
Regional Trade Blocs: ECOWAS
Treaties: Peace and Security Council
Tax Authority: Information not available
Tax Name: Information not available
Sources:
CIA World Factbook and U.S. Bilateral Relations Fact Sheets except where stated otherwise.