Trinidad and Tobago: Government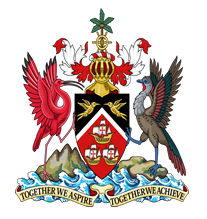 Key Figures
Chief of State: President Anthony Carmona
Head of Government: Prime Minister Kamla Persad-Bissessar
Overview
Government Name: Republic of Trinidad and Tobago
Constitution: Adopted: 1976; Provided for a president to be elected to serve as head of state and commander in chief. Prime minister has the task of running the government. Citizens' rights and government responsibilities are also explained in their respective articles.
Government Type: Parliamentary Democracy
| | Main Powers | Election Process | Election Cycle Source: ElectionGuide, http://www.electionguide.org/ |
| --- | --- | --- | --- |
| Executive | Control of the government rests in the cabinet lead by the prime minister and answerable to the bicameral parliament. | President is indirectly elected by an electoral college and the prime minister is appointed by the president. | 5 years |
| Judicial | Given final appeal on legal matters. | The Chief Justice of the Court of Appeal in the judicial branch is appointed by the president after consultation with prime minister | Mandatory retirement age of 65 |
| Legislative | Responsible for drafting and amending proposed federal legislation. | Senate has 16 members appointed by the ruling party, 6 members appointed by the opposition and 9 members appointed by the president, and the House of Representatives are elected by plurality vote in single-member constituencies. | 5 years |
International Relations
Foreign Policy Trends: Supports economic inegration efforts and advocates greater mesaures of plitical secuirty and integration
Regional Trade Blocs: CARICOM
Treaties: No major military treaties
Tax Authority: Board of Inland Revenue Value Added Tax Administration Centre
Sources:
CIA World Factbook and U.S. Bilateral Relations Fact Sheets except where stated otherwise.