Food and Beverage: Introduction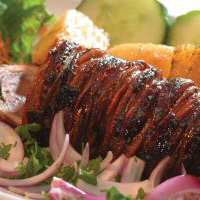 The food and beverages industry is all companies involved in processing raw food materials, packaging, and distributing them. This includes fresh, prepared foods as well as packaged foods, and alcoholic and nonalcoholic beverages. Any product meant for human consumption, aside from pharmaceuticals, passes through this industry.
---
The Food and Beverage industry is Fragmented. The production in this industry is divided among a few different companies, however, no single firm has large enough share of the market to be able to influence the industry's direction or price levels.
---
Primary Demand Drivers
Demographic shift (particularly trends in population and age, household size, and dispoable income)
Consumer tastes
Profitability Drivers
Good product mix
Efficient operations
Superior service
Effective marketing
---