Media and Communications: Introduction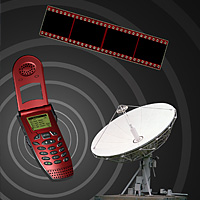 Media and communications is a collection of companies involved in telecommunications equipment and services, television and radio broadcasting, motion picture/video production, and publishing. The media and communications industry makes the world a smaller place by entertaining, informing, and connecting people around the world.
---
The Media and Communications industry is Highly Concentrated. The production in this industry is dominated by a small amount of large firms that are able to shape the industry's direction and price levels.
---
Primary Demand Drivers
Technological innovation
Growth in business activity and advertising
Consumer demographics
Consumer leisure activity
Profitability Drivers
Effective marketing and advertising volume
Marketibility of products
Finding and keeping the right talent
Programming mix
Identifying new sources of financing
Improving digital technology
---