Public Services: Introduction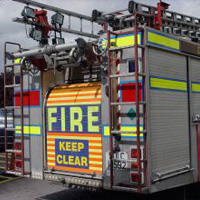 The public services industry is comprised of public agencies and programs, and utilities which, though privately owned, are heavily regulated by the government. Examples of public agencies include government agencies, public schools, law enforcement agencies, non-profit organizations, environmental services, and public transportation. This industry is unique because it is not run for profit, and it receives its funding primarily through taxation.
---
The Public Services industry is Fragmented. The production in this industry is divided among a few different companies, however, no single firm has large enough share of the market to be able to influence the industry's direction or price levels.
---
Primary Demand Drivers
Population growth
Consumer demographics
Need to provide social services
Local income and tourist travel
Profitability Drivers
Implementing and monitoring policy to deliver citizen-centered services
Governments delivering services more economically
---