Cayman Islands: Government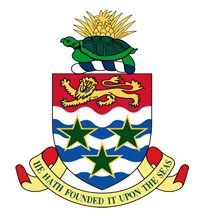 Key Figures
Chief of State: Queen Elizabeth II represented by Governor Helen Kilpatrick
Head of Government: Premier Alden McLaughlin
Overview
Government Name: Cayman Islands
Constitution: Adopted: 2009; Contains a bill of rights, freedoms and responsibilities. Also details basic functions and structures of the branches of government as well as the governor. Also discussed are the public service, finance, and institutions supporting democracy.
Government Type: Parliamentary Democracy
| | Main Powers | Election Process | Election Cycle Source: ElectionGuide, http://www.electionguide.org/ |
| --- | --- | --- | --- |
| Executive | The governor serves as the British government administrator, retains responsibility for civil, defense, external affairs, and internal security. It also chairs and appoints the cabinet. | The governor is recruited from the U.K. government service. The cabinet governor appoints the chief secretary, attorney general, and financial secretary. The legislative assembly appoints the remaining five cabinet members. | Hereditary |
| Judicial | The Cayman Islands court of appeal is the highest court by the governor but the U.K. government reserves the right to disallow bills approved by the governor. | The court of appeal and grand court judges are appointed by the governor on the advice of the judicial and legal services commission. | Mandatory retirement age of 70 |
| Legislative | The legislative branch is presided over by an independent speaker. Members may introduce bills as well. | The unicameral legislative assembly elections are held at the discretion of the governor at least every four years | 8 years |
International Relations
Foreign Policy Trends: The United Kingdom is responsible for the Cayman Islands' defense and external affairs. Despite close historic and political links to the U.K. and Jamaica, geography and the rise of tourism and international finance in the Cayman Islands' economy has made the United States its most important foreign economic partner. Following a decline in tourists from the United States after September 11, 2001, and following the 2008 financial crisis, nearly 230,000 U.S. citizens (about 79% of all air travelers) traveled by air to the Cayman Islands in 2010, with an even larger number traveling by cruise ship. Some 4,761 Americans were residents of the Cayman Islands as of 2005.
Regional Trade Blocs: No Regional Trade Blocs.
Treaties: No multilateral military treaties
| | | | | | |
| --- | --- | --- | --- | --- | --- |
| Caricom | CDB | Interpol | IOC | UNESCO | UPU |
Note: Click table to see details
Note: Click table to see details
Tax Authority: Information not available
Tax Name: Information not available
Sources:
CIA World Factbook and U.S. Bilateral Relations Fact Sheets except where stated otherwise.