Macau: Government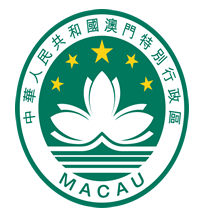 Key Figures
Chief of State: President of China Hu Jintao
Head of Government: Chief Executive Fernando Chui Sai-on
Overview
Government Name: Macao Special Administrative Region of the People's Republic of China
Constitution: Adopted: 1993; Took effect in 1999 when ownership transferred from Portugal to China. Established Macau as a Special Administrative Region and a civil law system, gives the region high autonym and only relies on China for defense and foreign affairs
Government Type: Limited Democracy
| | Main Powers | Election Process | Election Cycle Source: ElectionGuide, http://www.electionguide.org/ |
| --- | --- | --- | --- |
| Executive | The president of China appoints chief executive upon recommendation of election committee and oversees chief executive. The chief executive is in charge of executory tasks of the government and is head of government, appoints Court of Final Appeal judges, advises Legislative Council for new policies. | Elected by electoral college. | 5 years |
| Judicial | Independent of the other branches of government, highest court of the region. | Appointed by the Macau chief executive upon the recommendation of an independent commission of judges, lawyers, and "eminent" persons. | Information not available |
| Legislative | In charge of passing legislature and approving appointments. | 14 members elected through a party-list proportional representation system, 12 elected by special interest groups and 7 appointed by chief executive. | 4 years |
International Relations
Foreign Policy Trends: According to Articles 13 and 14 of its Basic Law, Macau's foreign relations and defense are the responsibility of China. China does, however, grant Macau considerable autonomy in economic and commercial relations. Macau is a separate customs territory and economic entity from the rest of China and is able to enter into international agreements on its own behalf in commercial and economic matters, as provided in Basic Law Article 136. Macau participates as a member of the Egmont Group, an informal international gathering of financial intelligence units, and is an active member in the Asia/Pacific Group on Money Laundering (APG), a Financial Action Task Force (FATF)-style regional body.
Regional Trade Blocs: No Regional Trade Blocs.
Treaties: No multilateral military treaties
Tax Authority: Information not available
Tax Name: Information not available
Sources:
CIA World Factbook and U.S. Bilateral Relations Fact Sheets except where stated otherwise.