Namibia: Government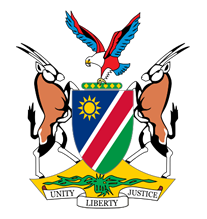 Key Figures
Chief of State: President Hage Geingob
Head of Government: Prime Minister Saara Kuugongelwa-Amadhila
Overview
Government Name: Republic of Namibia
Constitution: Adopted: 1990; Established a multi-party, presidential democracy seeking to overcome apartheid. In this constitution, presidency is required to be directly elected and restricted to two terms of 5 years each and the death penalty is abolished.
Government Type: Republic
| | Main Powers | Election Process | Election Cycle Source: ElectionGuide, http://www.electionguide.org/ |
| --- | --- | --- | --- |
| Executive | President appoints prime minister and other members of the cabinet, while the prime minister heads the government. | President is elected by plurality vote, and the prime minister is appointed by the president. | 4 years |
| Judicial | Court of last resort and highest appellate court in Namibia. | Appointed by the president on recommendation by the Judicial Service Commission. | Life appointment |
| Legislative | National Assembly is the primary legislative body and National Council plays a more advisory role. | National Council members are elected by indirect vote. National Assembly members are elected through a closed-list proportional representation system. | National Council: 6 years; National Assembly: 5 years |
International Relations
Foreign Policy Trends: Namibia follows a largely independent foreign policy, but has close relations with states that aided its independence struggle, including the People's Republic of China, Russia, and Cuba. Namibia is developing trade and strengthening economic and political ties within the Southern African region. As a member of the Southern African Development Community (SADC) and the Southern African Customs Union (SACU), Namibia is a vocal advocate for greater regional integration.
Regional Trade Blocs: SADC
Treaties: Peace and Security Council
Tax Authority: Commissioner of Inland Revenue
Sources:
CIA World Factbook and U.S. Bilateral Relations Fact Sheets except where stated otherwise.