Tanzania: Government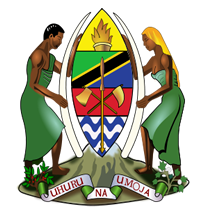 Key Figures
Chief of State: President Jakaya Kikwete
Head of Government: President Jakaya Kikwete
Overview
Government Name: United Republic of Tanzania
Constitution: Adopted: 1977; Prior to the current constitution, Tanzania had three constitutions. This current constitution confirms the main principles: strong presidentialism, double government structure, and single-party state.
Government Type: Republic
| | Main Powers | Election Process | Election Cycle Source: ElectionGuide, http://www.electionguide.org/ |
| --- | --- | --- | --- |
| Executive | Commander-in-chief of the armed forces, head of government functions. | President is elected by popular vote. | 5 years |
| Judicial | Functions include interpreting diverse laws and execution administrative decisions, hearing and deciding cases filed before the courts of law, and facilitating maintenance of peace and order through good governance and the rule of law. | Appointed by president. | Mandatory retirement age of 60 |
| Legislative | Has powers to deal with both union and non-union issues which are not in the scope of the Zanzibar Government, discussing bills and passing laws, and scrutinizing the actions of the executive arm of the government. | National Assembly (Bunge) 239 members are elected by plurality vote in single-member constituencies, 102 members are reserved for women, 5 members are allocated to members of the Zanzibar House of Representatives, and 10 members are appointed by the president. | 5 years |
International Relations
Foreign Policy Trends: Tanzania enjoys good relations with its neighbors in the region. Tanzania has long promoted efforts to resolve chronic conflicts, especially in the Great Lakes region. Tanzania helped to broker peace talks to end the conflict in Burundi. In March 1996, Tanzania, Uganda, and Kenya revived discussion of economic and regional cooperation. These talks culminated with the signing of an East African Cooperation Treaty in September 1999. The East African Community (EAC) customs union came into effect January 1, 2005 and its Common Market Protocol entered into force on July 1, 2010. Rwanda and Burundi joined the EAC as full members in 2007. Tanzania is the only country in East Africa which also is a member of the Southern Africa Development Community (SADC). Tanzania was a non-permanent member of the UN Security Council from 2005-2006. President Kikwete chaired the African Union for a 1-year term in 2009-2010. In March 2008, the Tanzanian military led an African Union-authorized force to restore government authority on one of the islands of the Comoros archipelago. Long a host to substantial refugee populations, in 2009 Tanzania granted citizenship to 162,000 Burundi refugees. Tanzania's participation in UN peacekeeping missions includes deployments to Lebanon and Sudan.
Regional Trade Blocs: SADC
Treaties: Peace and Security Council
Tax Authority: Tanzania Revenue Authority
Sources:
CIA World Factbook and U.S. Bilateral Relations Fact Sheets except where stated otherwise.