Published:
---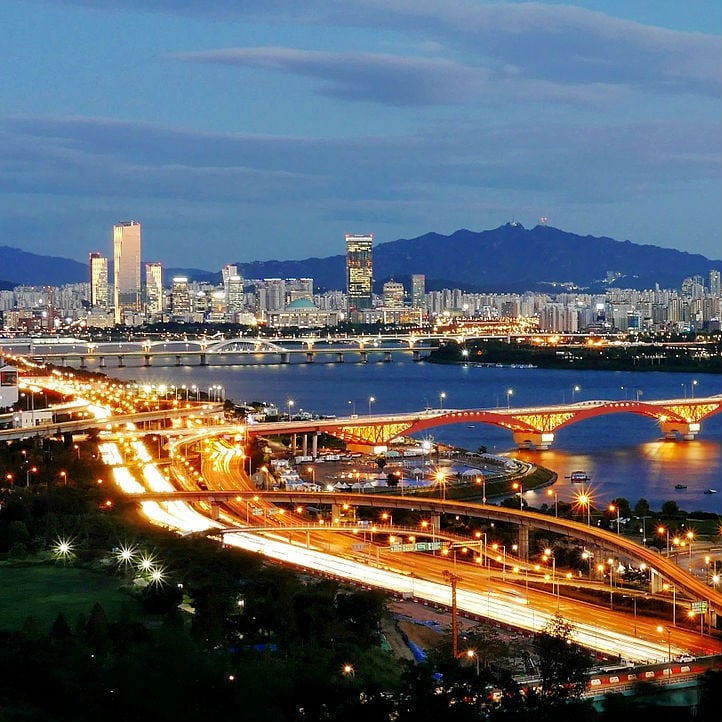 Helsinki attracts visitors by promising them a vibrant urban culture combined with pure nature. To support its positioning strategy as one of the most sustainable cities in the world, Helsinki has been addressing barriers to a sustainable lifestyle and making sure that the proposed benefits stand apart from those of competing cities. Across the globe, cities and communities are implementing sustainability initiatives and projects targeting greener infrastructure, economic development, zero-carbon mobility, and cultural recreation. But what makes some of these projects more likely to deliver impactful results in the long term? How can some of these initiatives help make communities more sustainable and resilient in the years to come?
The 2016 Arcadis Sustainable Cities Index ranks 100 global cities on the three pillars of sustainability: people, planet, and profit. The People sub-index captures the quality of life on issues that are important to the people who consider living and working in a given city such as work-life balance, housing and living costs. The profit sub-index examines the "economic health" of the city on such measures as transport infrastructure, global economic networks, and employment rates. The planet sub-index examines factors relating to energy consumption, greenhouse gas emissions, recycling and composting rates. By taking a holistic view of sustainability, cities and communities can better understand how different goals interact with each other, and why it's important to balance economic and social development, as well as environmental protection.
Sustainability projects need to consider specifically the target audience perspectives (residents, visitors, businesses and other stakeholders) and the "what's in it for me question" as in a typical marketing exchange. People support sustainability goals and lead a sustainability lifestyle because they believe that the barriers to the desired outcomes are much less significant than the benefits that they will get. The Sharing City Seoul project, for example, leverages the sharing culture movement to resolve the city's economic, social, and environmental issues by promoting the sharing and exchanging of public and private resources from government-owned facilities, libraries, and gardens to kids' clothing. To further grow this movement and sustain long-term behavior change, it's necessary to understand different levels of influence on the desired behavior. According to the ecological model of behavior change, these consist of individual factors such as personal beliefs, relationship factors such as families and friends, community factors such as local businesses, and societal factors such as cultural norms and governance [1]. Behavior change therefore has to be understood within the larger social-cultural and environmental context.
Communities become more resilient in the longer term when new social norms emerge as communities transform themselves through action and mobilization. Communities that address their environmental, economic, and social issues in an integrated manner are likely to be more successful in their efforts. At the heart of these projects is the ability to engage citizens and key stakeholders to develop and implement a collective vision for the future. Communities in cities such as Boston and Detroit use coUrbanize as a community outreach platform to engage residents in their sustainability action agenda. The London Infrastructure Plan 2050 asks Londoners how they can change behaviors to reduce demand for key infrastructure. The city of Detroit uses its legacy of design as an economic development strategy in which design disciplines are employed to solve challenges facing cities and deliver solutions that carry broad social impact. The initiative reflects the vision of various local stakeholders, sectors, industries, and design ecosystem. Through the Detroit City of Design Initiative, the ultimate goal is not only to enhance the quality of life for Detroiters but also to build more resilient communities through capacity development, better informed public policies, collaboration and innovation.
Tourism is a major consideration in sustainability planning and implementation for many cities and communities. The impact of tourism on local communities reinforces the notion of inclusiveness, and the rights of citizens to participate in urban planning processes to make the city a place where they want to live. Tourism can contribute to sustainable cities and resilient communities by supporting and rewarding local creativity and innovation, but also cultural heritage preservation. Rare, for example, uses social marketing to impact behavior change that protects coral reefs and marine ecosystems. Its approach identifies barriers to and benefits of behavior change that appeal to both hearts and minds of local communities and to trigger pride in their natural resources. As a major European city, Amsterdam has gone through careful analysis of the city's strengths, weaknesses, opportunities and threats in its branding effort to position itself as an attractive city in the minds of its residents as well as tourists. The platform "Amsterdam Smart City" reflects the new collaborative mindset between the city and urban development stakeholders to foster innovation and identify new practices and initiatives that can be implemented on a larger scale.
The World Economic Forum calls for future cities to be "citizen-centric" and "accessible". To that end, citizens are key actors in sustainability initiatives who can monitor and track sustainability goals and progress, just as communities should empower themselves to be innovative in developing their collective efficacy and well-being.
---
[1] Kotler, P., & Lee, N. (2011). Social Marketing: Influencing Behaviors for Good (p. 198). Thousand Oaks: California
About the Author:
Anh-Dai Lu has served on the faculty of various business programs including the Heller School for Social Policy and Management at Brandeis University, and the University of Liverpool Management School. A promoter of social innovation, she has participated in the judging process for the Yale School of Management's Global Social Venture Competition, Stanford Social E-Challenge Competition, and Social Impact Exchange Business Plan Competition.
Share this article
---