globalEDGE Business Beat
globalEDGE Business Beat
Hosted by Tomas Hult
9:00 AM every Wednesday
Replay: 9:00 AM, 3:00 PM, 9:00 PM, 3:00 AM
The globalEDGE Business Beat is on the Michigan Business Network and available worldwide on globalEDGE. gBB is hosted by Tomas Hult.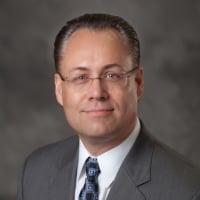 About globalEDGE Business Beat
globalEDGE Business Beat is your source for global business knowledge on the airways (via internet radio broadcasts and PodCasts). gBB covers discussions with a wide range of global leaders in business, government, and academe to spread the word about the latest thoughts, tools, and markets to succeed globally. The show is hosted by Dr. Tomas Hult from the International Business Center in the Eli Broad College of Business at Michigan State University (http://ibc.msu.edu). The podcasts are available on the Michigan Business Network and globalEDGE.
The name globalEDGE Business Beat is connected to Michigan State University's world-leading web resource (https://globalEDGE.msu.edu). globalEDGE is "your source for global business knowledge" and covers all important issues, knowledge, and data on international business and trade for every country, industry, and topic. The site has been ranked #1 on Google for the search term "international business resources" since 2004. globalEDGE has more than one million active users as well as more than 100,000 registered users in more than 200 countries. The site is free and has users in virtually every country every day.