globalEDGE Business Beat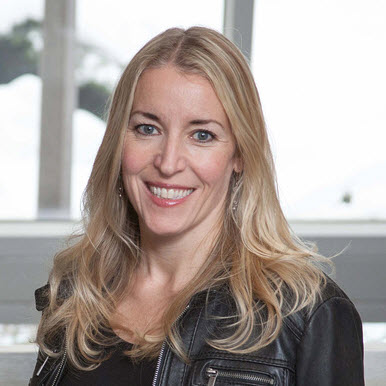 Hosted by Jade Sims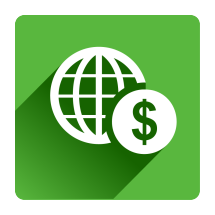 Speaker: Adam York, Oracle
Air Date: April 30, 2021
Adam York is an Account Manager at Oracle – NetSuite. He began his career with the United States Army before transitioning into the cloud-based technology industry. Adam earned a BA in Economics from Michigan State University, where he worked at the International Business Center throughout his undergraduate years, meeting Michigan entrepreneurs and small business owners, and assisting them with international market expansion through research. Adam also studied a foreign language and was able to travel overseas as part of his experience with the MSU Army ROTC program, giving him important skills for business and for life. Here, Adam and Jade reflect upon his time at MSU.
Speaker: Tessa Opalka, Altria Group Distribution Company (AGDC)
Air Date: April 29, 2021
Tessa Opalka is a 2016 MSU graduate with 5 years of sales experience working for Altria Group Distribution Company (AGDC). Altria, the parent company of AGDC, is the nation's largest tobacco manufacturer. AGDC provides distribution and sales services to support Altria's products and brands at retail. In her current role as an Account Manager, Tessa works with 8 mid-size accounts in the state of Michigan to optimize their performance through available programs and resources.
While at MSU, Tessa had a variety of experiences that broadened her perspectives and prepared her for life after college. She worked at MSU's International Business Center supporting the Michigan Export Growth Program (MEGP) for all 4 years and also held several leadership roles in the Native American and Hispanic Business Students' organization on campus. In addition, Tessa participated in four unique study abroad experiences while at MSU, traveling to Europe, China, Cuba, and South Africa.
Speaker: Eric Phillipson, Alaska Airlines
Air Date: April 29, 2021
Eric Phillipson is a Supply Management professional with experience sourcing, developing, and managing suppliers globally. He is currently the Manager of Procurement and Logistics at Alaska Airlines where his team partners with suppliers and carriers to bring value to internal business units and airline guests throughout North America. A graduate of Michigan State University, Eric majored in Supply Chain Management with a Minor in International Business.
He spent 2 years in the Center for International Business Education and Research (CIBER) as a Student Researcher and Team Leader as part of the Michigan Export Growth Program (MEGP). In addition, Eric was able to study in Norway while at MSU. Here, he talks about how his experiences as an undergraduate helped him prepare for his career in supply chain management, working with suppliers and clients from all over the globe.
Speaker: Jade Sims, Michigan State International Business Center
Air Date: February 19, 2021
Don DeCorte has worked in the resistance welding industry for 40 years; he started his career in Detroit in 1979. Don is a Certified Electronics Technician from RETS Electronics School in Detroit, and a specialist in industrial automation and robotics, resistance welding, and controls systems. He's spent the last 27 years working for RoMan Manufacturing Inc. in Grand Rapids MI, and his responsibilities include managing sales, marketing, applications engineering, and recruitment and training of international representatives. Don has traveled extensively to 40 countries.
Don is a member of the West Michigan District Export Council, and has been appointed by the U.S. Secretary of Commerce to promote and assist export efforts of small businesses in support of the mission to grow exports. Here Don shares his experience and lessons learned from a career in international manufacturing.
Speaker: Jade Sims, Michigan State International Business Center
Air Date: February 11, 2021
Recently retired, Martha Gabrielse is an experienced banking executive and member of the West Michigan District Export Council (DEC). Her areas of expertise include Global Trade, Trade Finance, Risk Management, Credit, Banking, Corporate Finance, Strategic Planning, and Accounting. She holds a B.B.A. in Accounting from the University of Notre Dame.
Here Jade and Martha discuss her career in financial services, how she found herself there, back before international business became an area of study. She also draws on her career as a banker to share what companies considering international sales need to know—beyond just getting paid.
Speaker: Jade Sims, Michigan State International Business Center
Air Date: February 10, 2021
Erkan Kocas is the Assistant Director for International Trade Research at the Michigan State University International Business Center. In addition to overseeing much of the research done at the Center, Erkan directs the student teams and manages the globalEDGE website. Erkan also teaches 'International Management' both at the undergraduate and graduate level and he received an 'Instructor Excellence Award' in Spring 2019. Prior to joining the Broad College of Business Erkan worked in different roles for more than 15 years at companies with extensive global reach such as Xerox, Thomson Reuters, and Citrix. Erkan graduated from the Broad College of Business at Michigan State University with a Master of Business Administration with a concentration in Supply Chain Management, and currently, he is pursuing a Ph.D. program at the College of Education studying Higher Adult and Lifelong Education (HALE).
In this conversation, Erkan speaks with Jade about what brought him to Michigan and to MSU from Istanbul, Turkey, and his experiences working with MSU students in and out of the classroom.
About globalEDGE Business Beat
globalEDGE Business Beat is your source for global business knowledge on the airways (via internet radio broadcasts and PodCasts). gBB covers discussions with a wide range of global leaders in business, government, and academe to spread the word about the latest thoughts, tools, and markets to succeed globally. The show is hosted by Jade Sims from the International Business Center in the Eli Broad College of Business at Michigan State University (http://ibc.msu.edu). The podcasts are available on the Michigan Business Network and globalEDGE.
The name globalEDGE Business Beat is connected to Michigan State University's world-leading web resource (https://globalEDGE.msu.edu). globalEDGE is "your source for global business knowledge" and covers all important issues, knowledge, and data on international business and trade for every country, industry, and topic. The site has been ranked #1 on Google for the search term "international business resources" since 2004. globalEDGE has more than one million active users as well as more than 100,000 registered users in more than 200 countries. The site is free and has users in virtually every country every day.