globalEDGE Business Beat - February 2021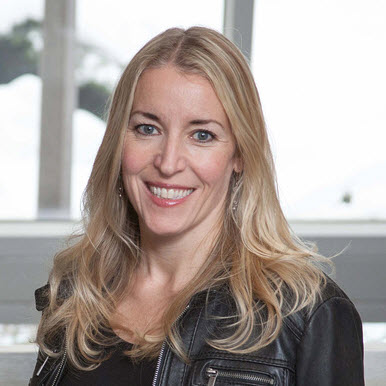 Hosted by Jade Sims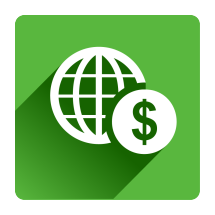 Speaker: Jade Sims, Michigan State International Business Center
Air Date: February 02, 2021
Jean Schtokal is an international trade attorney with 20-plus years' experience at Foster, Swift, Collins & Smith PC. She works in the areas of exporting, distribution, manufacturing and licensing agreements as well as the establishment of foreign and domestic subsidiaries, branch offices, joint ventures and strategic alliances. In addition to her practice, Jean holds many leadership roles including: Chair of the West Michigan District Export Council, member of the Advisory Board for the Center for International Business Education and Research (CIBER) at Michigan State University, co-chair of the Global Business Club of Mid-Michigan and is the Executive-In-Residence at MSU's International Business Center-The Eli Broad College of Business. She has an AV® Preeminent™ rating from Martindale and has been included in Best Lawyers in America® 2011-2021 for International Trade and Finance Law. As a result of her efforts, Foster Swift received the prestigious President's "E" Award for Export Service in 2020. Only 39 companies in the US were recognized.
In this interview, Jade and Jean discuss US laws around exports and technologies—and the fact that they're always evolving. Jean discusses the February 17th program, "TikTok, WeChat & More: Talking Tech and IP in the U.S. & China" where she will speak as a panelist on the topic.
Speaker: Jade Sims, Michigan State International Business Center
Air Date: February 02, 2021
As Senior Program Manager for the MU International Trade Center, Jackie Rasmussen coordinates the global market research activities and student internship programs of the Center. The research completed for participating companies provides them with information they can use to effectively evaluate global market opportunities in a timely, meaningful and affordable way. Jackie currently serves as President of the NASBITE International Board of Governors, an a not-for-profit membership organization supporting training and education in the field of global business. NASBITE also oversees the Certified Global Business Professional (CGBP) accreditation. Jackie is past Chair of the NASBITE International CGBP Governance Council (a position she held from 2013-2018). Jackie holds undergraduate and graduate degrees from Oklahoma State University, and is a Certified Global Business Professional.
In this interview, Jade talks to Jackie about all of the great resources available through and provided by NASBITE, including the National Small Business Exporter Summit, where award-winning small businesses discuss their paths to finding success through export sales. NASBITE also offers lots of online training and assistance program, including the new Trade-Passport.org site.
Speaker: Jade Sims, Michigan State International Business Center
Air Date: February 05, 2021
Abdulrahman Bakir is Vice President in the Saudi Office at Ministry of Investment in the United States. He's worked in the GCC, US, South America, Europe and West Africa in both the public and private sectors. His current role in the diplomatic mission is to develop, attract, and expand quality investments for sustainable national economic growth. Abdul has a degree in Manufacturing Engineering & Management from the University of Nottingham and a degree in Corporate Finance from the University of Pennsylvania's Wharton School.
In this interview, Abdul discusses the historic and modern ties between Michigan and Saudi Arabia, as well as opportunities for new partnerships. He also discusses Saudi Vision 2030, described as "expressing long-term goals and expectations and it is built upon our country's unique strengths and capabilities. It guides our aspirations towards a new phase of development – to create a vibrant society in which all citizens can fulfill their dreams, hopes and ambitions to succeed in a thriving economy." More concretely, advancements in solar production and advanced technologies are areas that the Kingdom will continue to pursue as it moves forward to diversify the economy and respond to the global needs of the twenty-first century.
Speaker: Jade Sims, Michigan State International Business Center
Air Date: February 08, 2021
Alyssa Tracey is the Director of International Trade at Michigan Economic Development Corporation (MEDC). Alyssa's program provides assistance to Michigan companies interested in exporting, including training, consulting, and financial reimbursement. She has spent her career working in economic development, and holds a BA in International Relations from Michigan State University and an MA in Modern Middle Eastern Studies from the University of Michigan.
Here, Jade and Alyssa talk about many resources available for exporters via the MEDC, and how those programs have changed and expanded to better assist small- and medium-sized companies during the pandemic.
Speaker: Jade Sims, Michigan State International Business Center
Air Date: February 09, 2021
Maureen Lyon is an accomplished senior manager with a proven track record in domestic and global business. Skilled in business process development, order management, import/export, and project management, she is an effective communicator and team builder across all organizational levels, with the ability to bridge cultural and communication gaps. Maureen is also experienced successfully launching and implementing mergers. She is a graduate of Providence College and Thunderbird School of Global Management.
During this interview, Maureen and Jade discuss her work with Dematic in West Michigan. Dematic designs, builds, implements, and supports automated system solutions for warehouses, distribution centers, and production facilities. The huge increase in online sales in 2020 has allowed the company to grow and hire more employees as companies look for more efficient solutions to increase the capacity in their facilities. Maureen has spent much of her career working and living in China, and talks a bit about the changes she's seen and how she expects business with China to reemerge post-pandemic.
Speaker: Jade Sims, Michigan State International Business Center
Air Date: February 10, 2021
Erkan Kocas is the Assistant Director for International Trade Research at the Michigan State University International Business Center. In addition to overseeing much of the research done at the Center, Erkan directs the student teams and manages the globalEDGE website. Erkan also teaches 'International Management' both at the undergraduate and graduate level and he received an 'Instructor Excellence Award' in Spring 2019. Prior to joining the Broad College of Business Erkan worked in different roles for more than 15 years at companies with extensive global reach such as Xerox, Thomson Reuters, and Citrix. Erkan graduated from the Broad College of Business at Michigan State University with a Master of Business Administration with a concentration in Supply Chain Management, and currently, he is pursuing a Ph.D. program at the College of Education studying Higher Adult and Lifelong Education (HALE).
In this conversation, Erkan speaks with Jade about what brought him to Michigan and to MSU from Istanbul, Turkey, and his experiences working with MSU students in and out of the classroom.
Speaker: Jade Sims, Michigan State International Business Center
Air Date: February 11, 2021
Recently retired, Martha Gabrielse is an experienced banking executive and member of the West Michigan District Export Council (DEC). Her areas of expertise include Global Trade, Trade Finance, Risk Management, Credit, Banking, Corporate Finance, Strategic Planning, and Accounting. She holds a B.B.A. in Accounting from the University of Notre Dame.
Here Jade and Martha discuss her career in financial services, how she found herself there, back before international business became an area of study. She also draws on her career as a banker to share what companies considering international sales need to know—beyond just getting paid.
Speaker: Jade Sims, Michigan State International Business Center
Air Date: February 19, 2021
Don DeCorte has worked in the resistance welding industry for 40 years; he started his career in Detroit in 1979. Don is a Certified Electronics Technician from RETS Electronics School in Detroit, and a specialist in industrial automation and robotics, resistance welding, and controls systems. He's spent the last 27 years working for RoMan Manufacturing Inc. in Grand Rapids MI, and his responsibilities include managing sales, marketing, applications engineering, and recruitment and training of international representatives. Don has traveled extensively to 40 countries.
Don is a member of the West Michigan District Export Council, and has been appointed by the U.S. Secretary of Commerce to promote and assist export efforts of small businesses in support of the mission to grow exports. Here Don shares his experience and lessons learned from a career in international manufacturing.