globalEDGE Business Beat - May 2020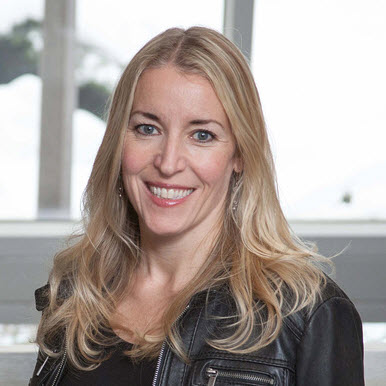 Hosted by Jade Sims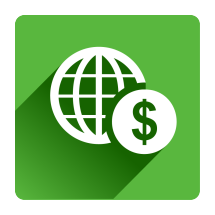 Speaker: Jade Sims, Michigan State International Business Center
Air Date: May 05, 2020
Doug Barry lives in Washington, D.C., where he is Senior Director of Communications and Publications at the U.S. China Business Council (USCBC) and adjunct professor at George Washington University. Doug has worked in the private sector as a strategic communications consultant, assisting clients in industries including healthcare, data analytics, and higher education. He has also held posts in Washington and throughout Asia at the US Foreign and Commercial Service. Earlier in his career he worked as a journalist for ABC News in New York and London. He has written several books and numerous articles on international trade for businesspeople. As a spokesperson, he has been quoted in The New York Times, Washington Post, Christian Science Monitor, USA Today, and many other publications and broadcast news outlets.
Speaker: Jade Sims, Michigan State International Business Center
Air Date: May 05, 2020
Anna Rose Benson is a student in the Eli Broad College of Business at Michigan State University, majoring in Marketing and Spanish. Already during her time at MSU, she has participated in two education abroad programs, has become President of the student Marketing Association, and Senior Vice President of Delta Sigma Pi business fraternity. She plans to enter the Master of Science in Market Research program upon completion of her undergraduate degree.

Anna Rose chose MSU and the Broad College not just because of their reputation, but also because of the experiential opportunities they offer and global networks of alumni. She has found her instructors to be experienced and caring individuals, and believes that the opportunities she's given at MSU will help her to be a successful global brand manager upon completion of her studies.
Speaker: Jade Sims, Michigan State International Business Center
Air Date: May 05, 2020
AnnMarie Schneider is the director of the Canadian Studies Center at Michigan State University, as well as the Director for Program Planning and Development of the Institute for Public Policy and Social Research. She is especially involved in Michigan's trade relationships and has focused on shared infrastructure and supply chain, including the new Gordy Howe Bridge and as well as ports and rail connections.

Most of us in Michigan tend to take our relationship with Canada for granted, and see Canadians as very much like us. In this segment, AnnMarie talks about the fact that Canadians do not see the relationship the same way but see us as quite different from them. She discusses how important our differences are, and how they enrich our relationship and opportunity to learn from each other.
Speaker: Jade Sims, Michigan State International Business Center
Air Date: May 16, 2020
On May 13, 2020, a virtual event addressed the issues of tariffs and trade. This roundtable highlights the stories of Michigan businesses that have been impacted by current tariffs, as well as provides a Michigan economic overview and potential action items to reduce or eliminate individual effects.
Speakers Include:
Mark Becker, Director of International Supply Chain, Cherry Central Cooperative
Anne Hoef, Treasurer, Mabuchi Motor America Corp.
Dave Milligan, President, National Association of Wheat Growers
Greg Schroeder, Director of Global Customs and Trade, Amway
Brad Taube, Business Director, Trace Zero
Charles Ballard, PhD, Economist, Michigan State University
Jean Schtokal, Shareholder, Foster, Swift, Collins & Smith PC