Hong Kong: Government
Due to Hong Kong Government and growing Chinese political influence , the information on these pages may not reflect current conditions in the country.
Key Figures
Chief of State:

President of China Xi Jinping

Head of Government:

Chief Executive John Lee Ka-chieu
Overview
Government Name:

Hong Kong Special Administrative Region of the People's Republic of China

Constitution:

Adopted: 1990; Establishes sovereignty as a special administrative region of the People's Republic of China; high autonomy of the region; protected from the socialist system policies of China; and maintains the common law.

Government Type:

Limited Democracy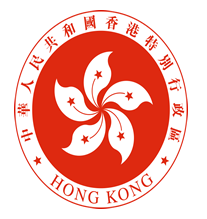 Index of Economic Freedom
Grades each country on a scale of 0 to 100, based on ten freedoms, with 100 representing the greatest amount of economic autonomy from government intervention.
Source:
Heritage Foundation
(2020)
Country Risk Rating
A3
Changes in generally good but somewhat volatile political and economic environment can affect corporate payment behavior. A basically secure business environment can nonetheless give rise to occasional difficulties for companies. Corporate default probability is quite acceptable on average.
Source:
Coface
(2022)
Government Branches
| | Main Powers | Election Process | Election Cycle 1 |
| --- | --- | --- | --- |
| Executive | The president of China is head of state. The chief executive is responsible for constituting the executive branch of government. | Indirect vote by the 800-member election committee. The chief executive is indirectly elected by an electoral college of 1200 members. | 5 years |
| Judicial | Responsible for constituting the judicial branch of government. | Appointed by the chief executive. | Mandatory retirement age of 65 |
| Legislative | Responsible for constituting the legislative branch of government. | 35 seats are elected by plurality vote and another 25 through a closed-list proportional representation system. | 4 years |
Regional Trade Blocs
International Organization Participation [2]
Environmental Agreements [3]
Tax Information [2]
Tax Authority:

Information not available

Tax Name:

Information not available
Sources: