Yemen: Government
Due to political unrest, the information on these pages may not reflect current conditions in the country.
Key Figures
Chief of State:

President Abd Rabuh Mansur Hadi

Head of Government:

Prime Minister Maeen Abd al-Malik Saeed
Overview
Government Name:

Republic of Yemen

Constitution:

Adopted: 1991; Defines the republic as independent, sovereign, Arab, and an Islamic country. Also establishes sharia, or Islamic law, as the basis of all laws.

Government Type:

Republic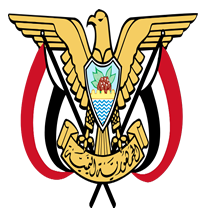 Index of Economic Freedom
Grades each country on a scale of 0 to 100, based on ten freedoms, with 100 representing the greatest amount of economic autonomy from government intervention.
Source:
Heritage Foundation
(2015)
Country Risk Rating
E
The highest-risk political and economic situation and the most difficult business environment. Corporate default is likely.
Source:
Coface
(2020)
Government Branches
| | Main Powers | Election Process | Election Cycle 1 |
| --- | --- | --- | --- |
| Executive | Supreme commander of the armed forces and head of the executive branch of the Yemeni government. | President is elected by absolute majority vote through a two-round system, Prime Minister is appointed by the president, and the Shura Council (Majlis Alshoora) 111 members are appointed by the president. | 7 years |
| Judicial | Theoretically independent but in reality it is prone to interference from the executive branch. | Appointed by executive branch. | Until dismissal by executive branch |
| Legislative | Enacts laws, sanctions general state policy and the socioeconomic plan, and approves government budgets and final accounts. | House of Representatives (Majlis Annowab) 301 members are elected by plurality vote in single-member constituencies. | 6 years |
Regional Trade Blocs
International Organization Participation [2]
Environmental Agreements [3]
Tax Information [2]
Tax Authority:

Information not available

Tax Name:

Information not available
Sources: