Published:
---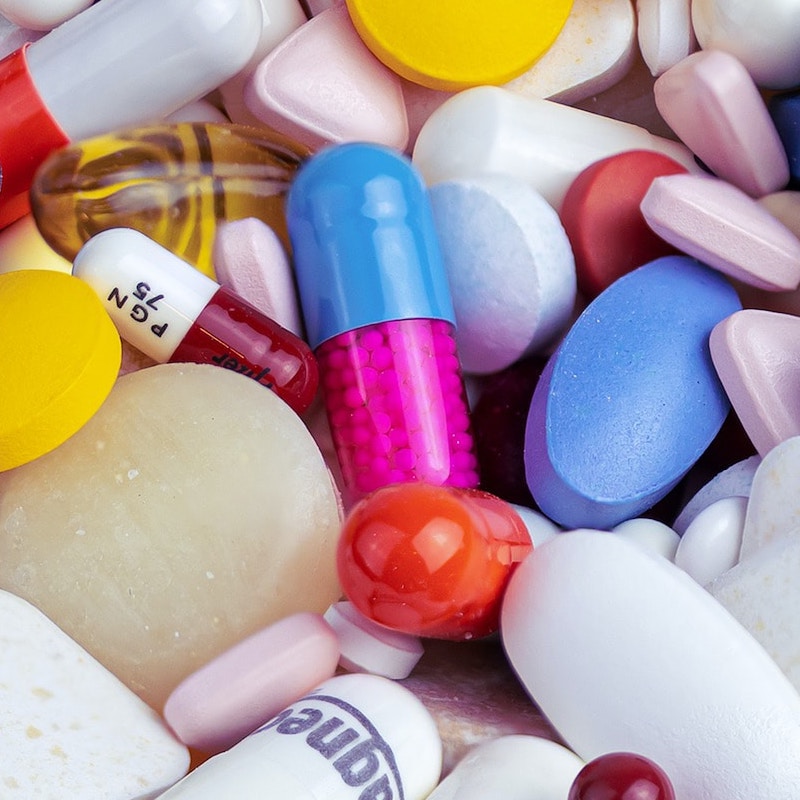 A recent surge in the popularity of obesity and weight loss drugs in the United States is reshaping Denmark's pharmaceutical industry.
Leading the charge are Ozempic and Wegovy, two drugs made by the Danish firm Novo Nordisk that are being proclaimed as revolutionary for treating obesity and diabetes.
Clinical trials have shown that Wegovy- designed for weight loss management- can help people lose 13%, on average, of their body weight. Ozempic, which contains the same active ingredient "semaglutide" as Wegovy, was developed to treat type 2 diabetes but has led patients to experience weight loss.
Much of the drugs' success can be attributed to its sudden popularity among Hollywood celebrities in the United States; SpaceX CEO Elon Musk credited his dramatic weight loss to Wegovy and comedian Chelsea Handler said she experienced weight loss while on Ozempic. Similarly, many TikTok influencers and fitness moguls have sworn by the drugs' efficacy.
In the past few months, sales of both drugs have skyrocketed, with Novo Nordisk raking in almost 49 billion Danish krone, or $7 billion USD, in profit over the first six months of 2023, a 32% increase from the same period in 2022.
Denmark's economy has subsequently grown 1.7% in the first half of 2023. In fact, the director of Danish multinational banking corporation Danske Bank wrote in a note that the unprecedented efflux of revenue has raised the value of the Danish krone itself.
Novo Nordisk's market capitalization of $430.62 billion has made it the the second-most valuable public company in Europe- after the luxury goods group LVMH- and the world's 16th most valuable company. In May, however, the company announced it would halve supply of starter doses of Wegovy to the United States market to ensure stock for existing patients; last month, Novo Nordisk said they will be extending these restrictions into 2024, blaming unprecedented demand.
The pharmaceutical giant's weight loss drugs are not just popular in the United States and Denmark, though. This past Monday, the company launched Wegovy in the United Kingdom, advancing the drug's rollout across Europe. This comes a little over a month after the drug launched in Germany, making it available in four European markets, including Denmark and Norway.
Similarly, the ongoing supply constraints limiting prescriptions to patients with medical needs has led manufacturing experts to forecast an Ozempic shortage in Canada, where the drug, in addition to Rybelsus, the pill form of semaglutide, remains extremely popular. The adoption of these medications has also catalyzed an increase in pharmaceutical imports from the United States.
Rapidly increasing popularity of weight loss drugs may boost other industries, as well, such as fitness chains that are dynamically evolving to meet the changing needs of individuals who now combine drug therapy with fitness regimens. Moreover, e-commerce companies like Amazon are experiencing a sharp surge in the demand for health and wellness products, ranging from dietary supplements that claim to deliver adjacent results to Ozempic to weight loss-related equipment. Overall, investment in health and wellness markets have grown exponentially.
Exports from Denmark to international markets may continue to rise as demand for "miracle" weight loss and obesity treatment drugs rises. Novo Nordisk's success has not only contributed to the country's economic growth, but has also fostered investments in research and development. As international businesses navigate this new niche in the pharmaceuticals industry, time will tell the full scope of Novo Nordisk's economic impact.
Share this article
---