Published:
---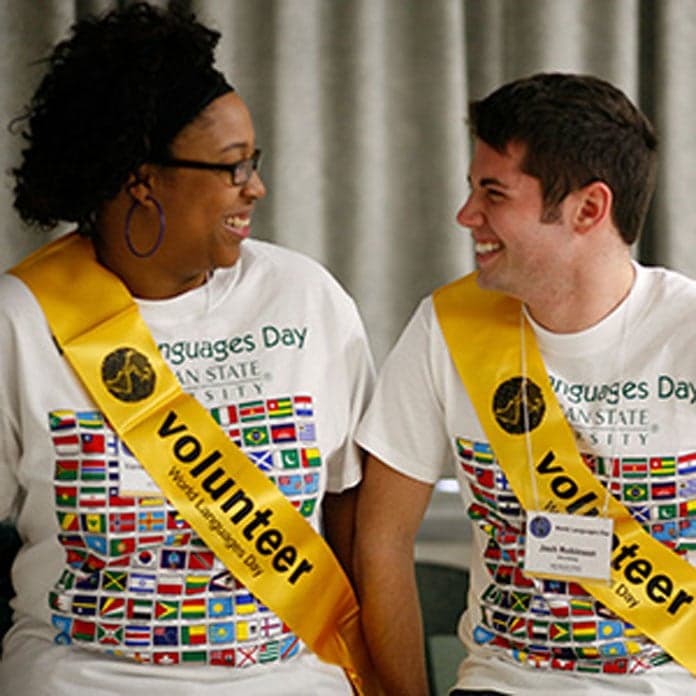 On Saturday, March 25, 2017, MSU will host its 10th World Languages Day sponsored by CIBER. World Languages Day is a free, all-day conference for high school students, teachers, and parents. Each year, this event brings over 500 participants, presenters, and volunteers to campus to learn about language, culture, globalization, and general information about MSU. Participants choose from 75-85 sessions taught by MSU faculty, graduate students, and community members on a variety of topics such as:
A taste of Thailand: Spices, sayings, and script
Skål! Learn to celebrate like a true Viking
The power of yoga
Around the French-speaking world in 50 minutes
And many more!
Learn more about World Languages Day and its variety of session offerings here.
Share this article
---