Published:
---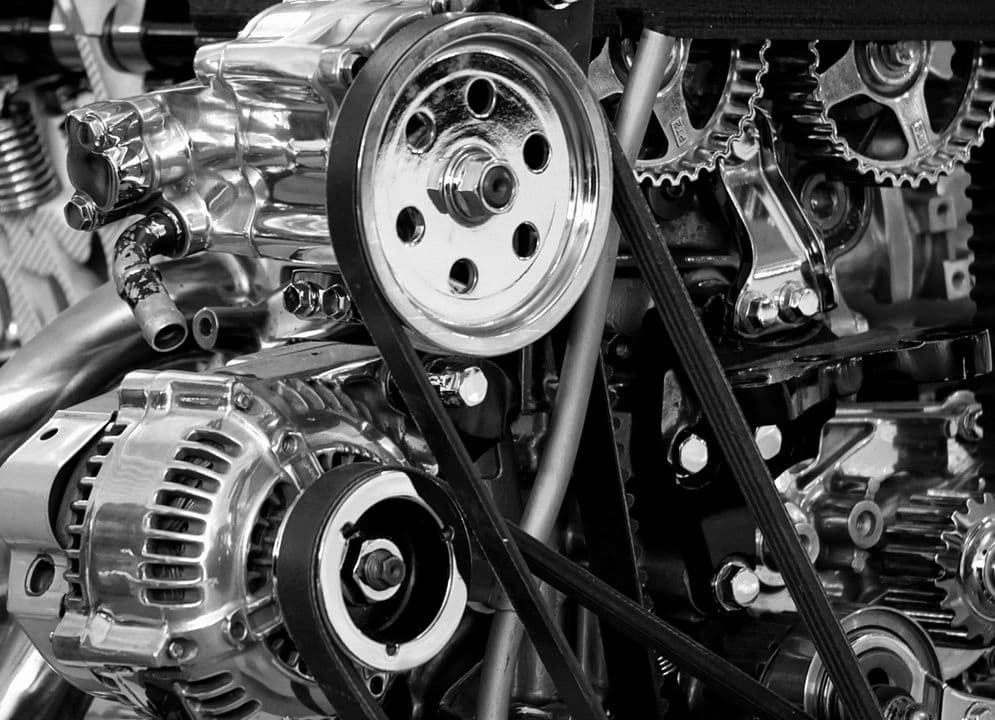 Elon Musk, the CEO of Tesla, released 30 brand new Model 3 electric vehicles to Tesla employees in Fremont, California on July 28. Tesla advertises the Model 3 as one of the most affordable electric vehicles on the market, competing with fuel-efficient cars like the Hyundai Ioniq EV, Chevrolet Volt, BMW i3, and Nissan Leaf. While demand for the Model 3 is high—it has already gathered 50,000 advanced deposits—the vehicle's mass-market accessibility is not as apparent. In comparison to Tesla's Model S, which can be prepared for delivery in seven days, current customer orders for the Model 3 are expected to be ready within the next 12-18 months. What is the underlying cause of such a large disconnect between consumers and the product? The reason boils down to an exponential increase in production that connects directly to a supply chain that has "about 30 percent of its components coming from abroad."
Musk shared a daunting production schedule for the Model 3 that shows plans to manufacture 100 cars in August, 150 in September, and up to 20,000 a month by December. He acknowledged that Tesla will face six to nine months of "manufacturing hell." The Wall Street Journal explains that "Tesla may have trouble getting parts from suppliers on a schedule that meets [Musk's] ambitious targets" and that Tesla will encounter a "race to get its supply chain in gear before competitors with long-established assembly lines draw away the buyers interested in electric vehicles."
While Tesla has succeeded in manufacturing some of its own parts, including electric motors, battery packs, and chargers, the company heavily sources from all around the world. Model X and S parts come from suppliers such as Italy's Brembo, Switzerland's Sika, Spain's Zanini Auto Group, Germany's Stabilus, ZF Lenksysteme, and ADAC, and other companies with headquarters in Japan, China, and Canada. In addition, Tesla has an agreement with Panasonic of Japan to collaborate on manufacturing batteries at the Gigafactory in Nevada.
With such expansive goals for production, Tesla's manufacturing operations can only be predicted to a certain extent. There is always a possibility of errors or disruptions in the global supply chain. Fortune explains that "a problem with one part can delay production for weeks or even months, something Tesla has dealt with before," a reference to when the company "sued German auto parts maker Hoerbiger Automotive Comfort Systems after the supplier allegedly failed to deliver the electric car maker working doors for its new Model X car."
It will be interesting to monitor whether Tesla will be able to attain this production schedule for the Model 3, and if they will surpass or fall behind electric vehicle competitors in the transportation manufacturing industry.
Share this article
---