Published:
---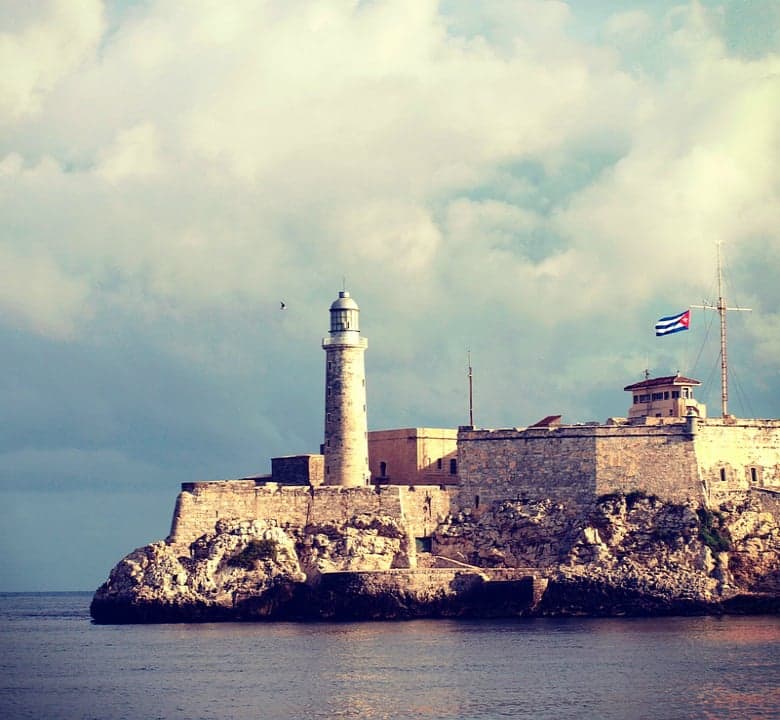 "This is the final call for the flight to Havana. You should be in your seats with safety belts fastened."
Most Americans never thought they'd hear a message like this on an airplane in their lifetimes, but at one-point last year, dozens of such flights departed airports from across the nation. For example, Alaska Airlines won a route between the U.S. west coast and the Cuban capital.
The flights were one of the more tangible benefits of the lifting of many economic sanctions and the reopening of embassies in the last days of the Obama administration. If there was a surprise in the resumption of flights, it was the sheer volume of applicants seeking permission to get one of the coveted routes. The likes of United, American, Delta, Jet Blue and others were drawn to Havana like flies to a mojito.
Such was the competition that airlines ratcheted up pressure on the Federal Aviation Administration, which gives permission to fly the routes. Even friendly members of Congress were asked to weigh in.
Carriers wanting routes flew in their execs and lawyers for quick meetings with Cuban authorities. How did the Americans get there and back? Maybe on private jets or the frequent "charters" that leave from Miami, like the ones I saw in American Airlines livery, while enjoying excellent fried fish, plantains, and cafe Cubano at a Miami International Airport Cuban restaurant. Soon, Americans would be able to have the same menu in Old Havana.
Aviation history
But back to the airline officials. According to one of the lawyers present during the final negotiations, the delegation got a first-hand look at a third-world country. During the meeting, lights flickered and went out. Communications with the U.S. mainland were none too good either, with spotty phone service. At the end of the day, the gringos flew back to their first world comforts to launch their inaugural flights, to make aviation history.
Was Cuba ready for the aeronautical onslaught? Thousands of additional visitors were bound to strain the local infrastructure, much of which had seen better days. The lawyer recalled less than punctilious service in the Customs area of the airport when the number of arrivals is small. Note though that Lufthansa, Air Canada, Aero Mexico, and Air France, and who could forget Aeroflot Russian Airlines, have been flying from their respective countries for years, while Americans awaited their turn.
Now it arrived, and petty concerns such as lack of hotel rooms and amenities did not phase the planners. No doubt, too, the expectation of waves of Boeings and Airbuses bearing down on Cuba would generate a building boom not seen for many decades. Penny Pritzker, then Commerce Secretary and Hyatt Hotel heiress, paid an official visit.
With daily flights from America's heartland and finance centers, businesspeople had little trouble getting there. Cuba needs many things, including foreign exchange to help pay for new hotel rooms, roads and so on – and welcomed the influx with pomp and ceremony.
Back to the past
But the story didn't have a happy ending. Barack Obama's presidency ended, and President Trump, who had no affection for the Castro brothers, was fine with a return to no business as usual. He immediately made it harder for Americans to get permission to travel to the island on their passport. Airline load factors, which were not high from the start, plummeted.
Then came a weird apparent sonic attack on employees at the newly reopened U.S. embassy. Talk about biting the hand that will feed you. Whether it was a disgruntled group of dinosaur Cuban military people who wanted this experiment to fail, or some other motive, Trump's State Department reacted by ordering many Americans to evacuate.
Airlines pulled out as fast as they had pushed in, route maps quickly reprinted to expunge the arcing line to this Caribbean island. There would be no need for extra mojitos and suntan oil. Americans still can and do come by cruise ship, and charter flights from Miami are back in.
In retrospect, the opening to Cuba was too rushed to succeed. Obama called the tune, which was in a fast tempo, and U.S. business, led by the airlines, danced along, forgetting perhaps the problematic product they were selling. Obama asked Cuban officials for little in return for lifting sanctions, leaving in place a system that jailed political opponents, muzzled the press and allowed the military to run the profitable tourist businesses. To Cuban exiles in Florida, Americans were subsidizing a cruel, totalitarian apparatus, rewarding the system for bad behavior. Most Americans perhaps welcomed better relations with Cuba after years of isolation, and still do. But the rush towards rapprochement proved too much, too soon. Cuba had not changed enough, and neither had America.
Share this article
---