Published:
---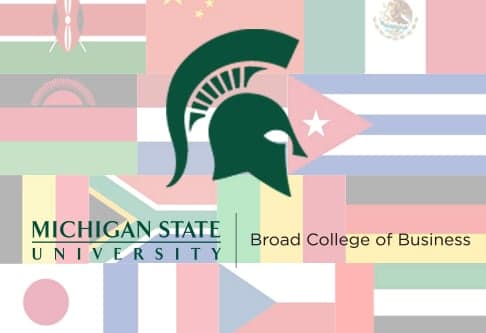 China remains the market with the most potential for U.S. exporters, according to the 2018 Market Potential Index (MPI) by the International Business Center in the Broad College of Business at Michigan State University. Hong Kong and India are second and third in this year's ranking.
The top three spots in the 2018 ranking remain unchanged from the 2017 rankings, with China keeping the overall top spot for the fifth year in a row. Singapore moved up from the sixth spot into the fourth spot on the strength of its strong commercial infrastructure and high levels of market receptivity.
Canada, Japan, Germany, the United Kingdom, the United Arab Emirates, and Switzerland round out the top 10.
"The fact that U.S. companies can only reach about 4% of the world's consumers if they chose to sell within the U.S. alone is increasingly inspiring more companies to export their goods and services to international markets," said Erkan Kocas, international trade specialist at the International Business Center (IBC), and one of the lead researchers of the MPI.
And that international market is vast. "With some 196 countries and 61 territories to choose from worldwide, market selection is a challenging exercise for any business," said Tunga Kiyak, IBC outreach coordinator.
Kocas and Kiyak concurred that along with the market size and growth, other features, such as consumption potential, ease of doing business, and economic and political risk must also be evaluated to identify the most promising markets for international trade.
The MPI is a scientifically robust and well-regarded index which has been published annually by Broad's International Business Center since 1995. The MPI ranks the aggregate market potential of the 97 largest economies by examining a scientifically weighted set of business dimensions and macro indicator variables.
The market dimensions include: market size, market growth rate, market intensity, market consumption capacity, commercial infrastructure, economic freedom, market receptivity, and country risk.
A variety of indicators (e.g., population, energy consumption, GDP growth, technology use, logistics performance, and current international trade volume) are used to measure these dimensions. Each indicator is then weighted according to their market-opportunity importance to calculate a score that represents the overall market potential of each country.
Importantly, Tomas Hult, director of the International Business Center, said that "the online MPI rankings are interactive, so companies can get the rank of the countries on any of the eight dimensions to fully utilize the MPI tool."
"This allows companies to conduct their own sensitivity analysis to better understand the market opportunities that they might have," continued Hult.
The MPI is freely and publicly available on globalEDGE (globalEDGE.msu.edu/MPI) along with year-to-year comparisons. Customized rankings for 12 industries are also available on the site. The globalEDGE site is a knowledge portal that connects international business professionals worldwide to a wealth of information, insights, and learning resources on global business activities.
This globalEDGE Blog posting is cross-posted with the news release by the MSU Eli Broad College of Business. See more at https://broad.msu.edu/2018/05/15/china-hong-kong-india-highest-market-potential-according-broad-college-researchers/
Share this article
---