Published:
---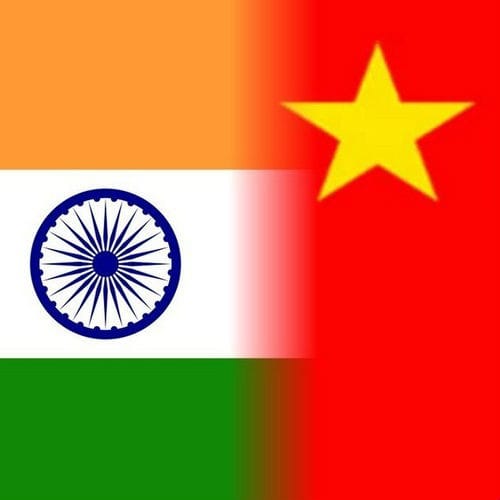 Jack Ma and Mukesh Ambani are two of the biggest powerhouses in business today, with their net worth being 38.2 billion and 49.2 billion, respectively. But the influence of these two men stretches far beyond their wealth. These businessmen, through exuberant wealth, name recognition, and influence have greatly influenced not only the unities of their countries but also the economies.
Jack Ma was born on October 15, 1964, in Hangzhou, located in the southeastern part of China. He grew up poor in communist China, failed his university-entrance exam twice, and was rejected from dozens of jobs, including one at KFC, before finding success with his third internet company, Alibaba. As soon as Jack's Alibaba (China's Amazon alternative) startup started to grow, he had already begun looking for new opportunities in China. Jack went on to create Alipay, which was coupled with banking giant Ant Financial Services group. This is where Jack's influence on China's economy comes in. Ant-Financial online payments platform completed more than $8 trillion of transactions last year—the equivalent of more than twice Germany's gross domestic product. Ant Financial has grown so big that the Chinese Central bank has grown worrisome, as they are operating without a comprehensive regulatory framework. While the Chinese Central Bank and Jack Ma clash, it becomes evident that change and a greater financial market is what Jack Ma is striving for in Ant Financial. When asked about Ant Finacial's disruption in the Chinese banking system, Jack said, "If the banks do not change, we will change the banks." Jack Ma is a man who is single-handedly improving multiple aspects of the most populated country in the world and continues to do it for the wellbeing of his country and his county's economy. Just to the West, a man named Mukesh Ambani is having the same kind of impact on the country of India.
One big difference between China and India is the number of people who use the internet to their advantage. People in India described internet use as something only for the affluent or the rich. Mukesh set out to change this. Mukesh made his money being the head of one of India's largest conglomerates, a company that owns many smaller successful companies. Mukesh decided he wanted to help his country using his wealth and shelled out 35 billion dollars to roll out the nation's first all 4G network. By offering free calls and data for pennies, the telecom latecomer has upended the industry, setting off a cheap internet tsunami that is opening the market of 1.3 billion people to global tech and retailing titans. Mukesh also plans to follow in Jack Ma's footsteps as he will enter the banking sector. Mr. Ambani said the sector would apply to set up a payments bank (like Ma's Ant Financial Services group), which is a new type of institution designed to widen access to India's financial system.
Mr. Ambani's project has the potential to give India the largest—and most diverse—connected population in the world, with low-cost access to data helping to level the playing field between rich and poor. (link) Mukesh's cheap and easily assessable network has evened the playing field for rich and poor in India and changed the culture of India giving it the tools to be as technologically advanced as could be.
India and China have changed a lot because of two men, and India and China's economy and advancement would not be where they are without Jack Ma and Mukesh Ambani.
Share this article
---