Published:
---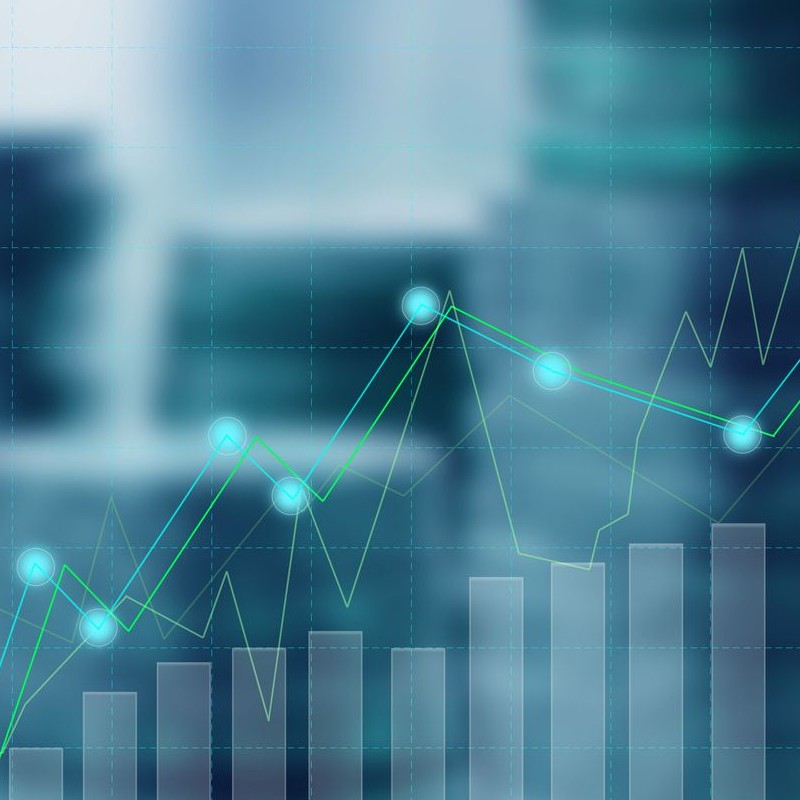 As the new year begins, many people's resolutions may be to either re-evaluate what stock they are investing in or invest for the very first time. Now is the best time to start looking at predictions for how the stock market will look throughout 2021, and some hopeful versus risky stocks to invest in.
2020 had one of the most unpredictable stock markets in recent history. With the S&P 500 dropping 33% in March, a highly contested U.S. presidential election, and a global pandemic, Kansas-based financial planner Desmond Henry reiterated that just like the year 2020, the market is impossible to predict. However, there are some stocks that currently look as though they are hopeful investments and some general trends in 2021 that can help navigate what the stock market may bring.
2021 is expected to have many new factors that will greatly affect the stock market. The beginning of the end for the coronavirus pandemic is predicted to have a large impact on every single market. The travel markets, entertainment industries, and certain restaurant markets will have upward trends due to the high demand that will overtake them after the pandemic. However, some stock that seems great currently may be something to be cautious about, such as pharmaceutical stock and "work from home" stock like Zoom (ZM). Both of which are expected to have large current growths, but ultimately fall once the pandemic has passed.
There is also a small fear that the bull market for tech stocks is going to slow in the near future. Some predict that this could be due to the recent U.S. litigations against Alphabet's Google and other tech giants in the United States. Investors fear this 30 state antitrust allegation will lead to a lack of buyers. However, this point could be minimized by the growth that FAANG continues to see year after year. FAANG is the wall street nickname for Facebook (FB), Amazon (AMZN), Apple (AAPL), Netflix (NFLX), and Google (Alphabet), although Microsoft (MSFT) will sometimes replace Netflix to create FAAMG. FAANG represents about 20% of the value in the S&P 500. The question is though, can these companies continue their enormous growth, or will the upcoming United States litigations create a lack of consumption and bring their stock values down?
Some stocks that are predicted to do well are Alibaba Group (BABA), the second-fastest-growing tech company in China, Stryker (SYK), an international, Michigan based medical equipment company, and Dave and Buster's (PLAY), an entertainment and adult video arcade business. Oneok (OKE), a Tulsa natural gas reining pipeline company is a company to possibly invest in, but it has its drawbacks. Oneok is a more risky investment as they had multiple problems in 2020, but they have the current highest paying dividends in 2021 with a yield of 9.3%.
If you are looking to invest for the first time, follow some basic principles, such as investing for the long-term with a low-cost diversified portfolio and only checking your investment balance occasionally. The other piece of advice is to not overreact to the news, but be ready for the unexpected. 2021 is going to be unexpected and unprecedented for the stock market due to the whiplash that 2020 gave it. Each stock listed here is compiled advice and predictions, so make sure you research each company and know what you are investing in before you buy anything.
Share this article
---