Published:
---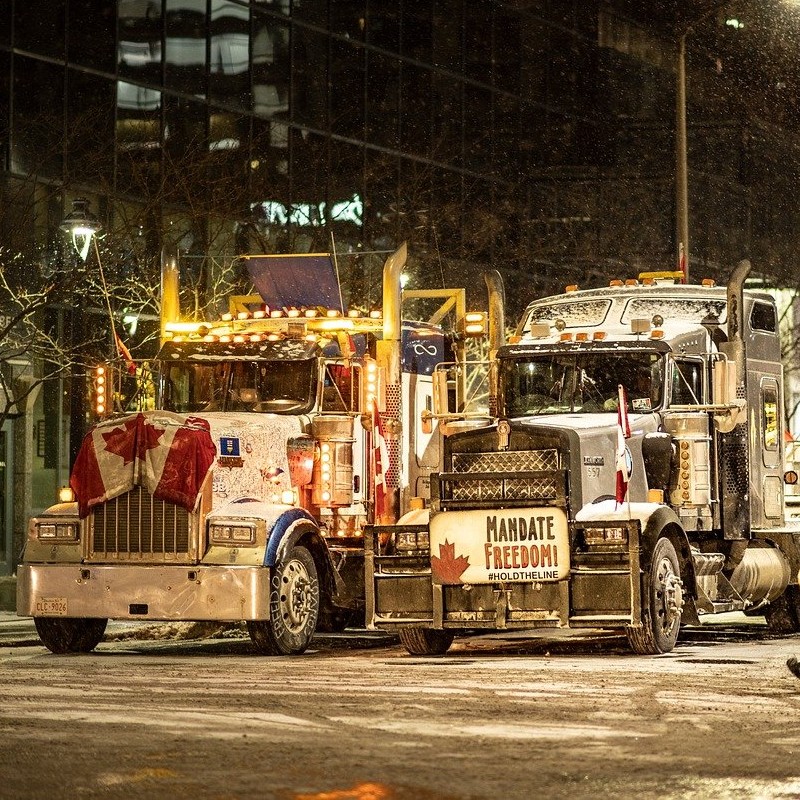 Since the beginning of February, some Canadians have been deep into a series of protests called the "Freedom Convoy." This protest is led by truckers in response to vaccine mandates from the Canadian government, which says that you must have a COVID-19 vaccine to cross the United States-Canadian border. Hundreds of trucks and truckers have participated in this protest. They began their blockade at the busiest route that links Canada to the United States and has since spread out into the surrounding areas. In an act of rebellion, the trucks have been honking their horns for hours on end. Canadian citizens living near the protests grew increasingly frustrated, which led to Prime Minister Trudeau invoking the Emergencies Act, which allows the Canadian federal government to have temporary powers to do whatever may be necessary to stop the protests. The enactment of the Emergencies Act has led to arrests and decreased protests. Additionally, those who engage in the protests now run the risk of having their funds frozen by their banks, which could prevent some people from paying their own bail after being arrested for charges related to the protests.
As protests have been so close to the United States-Canada border, the U.S. has felt the economic and financial impacts of the protests particularly hard. The Ambassador Bridge, which connects Canada and the U.S., was partially shut down for almost a whole week. This meant major shipments experienced delays and thus, many automotive plants did not receive parts on time. The automotive industry has already experienced great delays due to the shortage of semiconductors, so this has created added pressure for the industry.
Ford Motor Company had to shut down two plants in Canada and reduce production in another, while Toyota also had to close plants, especially as the company utilizes just-in-time supply chains. In the coming weeks and months, we will likely experience delays and shortages with cars and car rental services, in addition to the current shortages caused by the pandemic and semiconductor shortage. Additionally, Canada will likely experience numerous supply chain disruptions, as local deliveries will be paused or delayed.
Share this article
---