Published:
---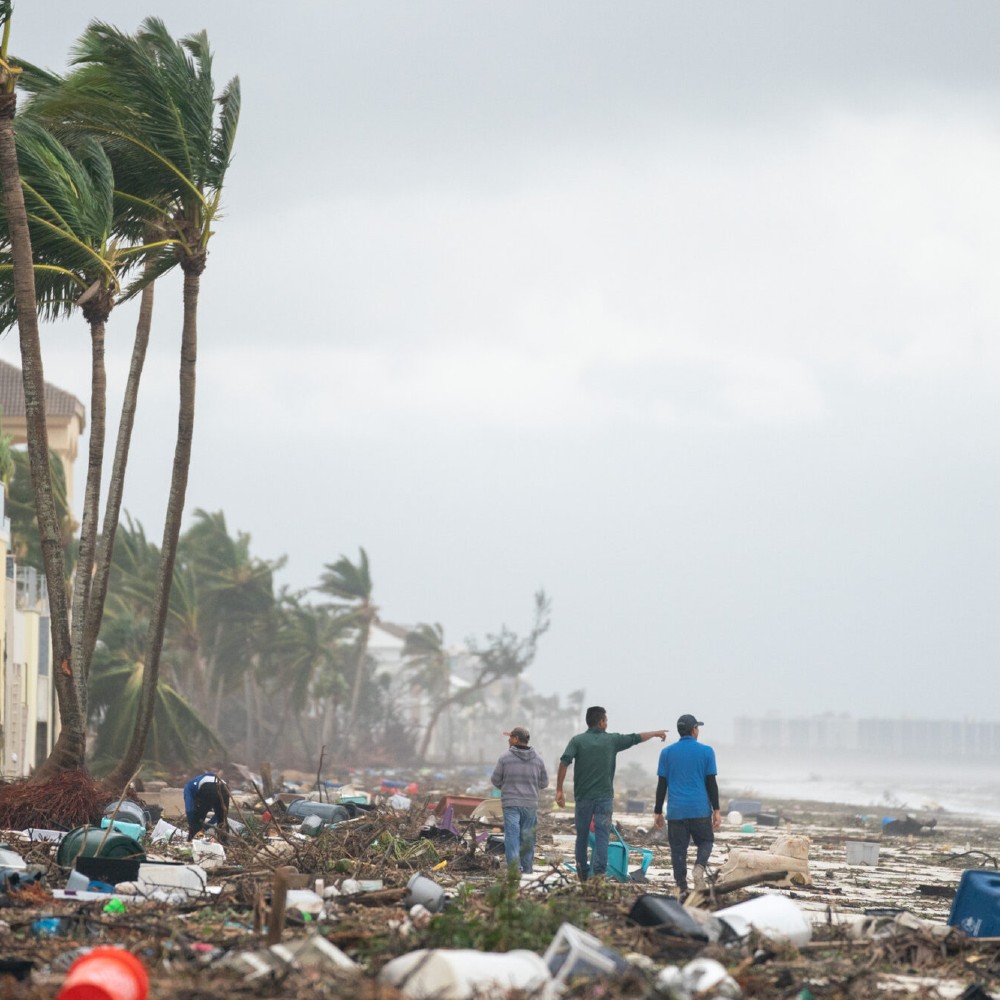 Hurricane Ian, a Category 4 storm, has caused many American citizens to be forced out of their homes or has left no infrastructure for them to return to. The storm first struck the coast of Fort Myers before migrating toward the Carolinas, leaving communities demolished by wind and flooding, ultimately forcing businesses to shut down and leaving Florida with billions of dollars in reconstruction. The damage caused so far has been introductory, but it is evident that the hurricane will be highly disruptive to Florida's economy over the next ten days with power shortages, suspension of energy production, impact on agricultural crops such as oranges, and flight cancellations.
The consequences of Hurricane Ian are slowly becoming more concerning for the global economy. Gregory Daco, an economist at EY-Parthenon, predicted that Ian will slow economic activity by a total of five percentage points in the third quarter, and shave three-tenths off US GDP. Moreover, he added, "We have to be careful about this so-called 'broken window fallacy' - this idea that if you break a window you can repair it, rather in reality you do not double up on the energy production after a hurricane; you do not double up your crops, and you're not going to work twice as hard next week because you had no power this week." Along with the economic implications, the environmental damages are far more severe for a state like Florida compared to the rest of the United States. Many environmental complications involve rising sea levels, climate changes, and unusual levels of solid waste and physical debris as a result of Hurricane Ian. As with all natural disasters, these economic impacts will diminish as reconstruction efforts begin; however, the storm has worsened pre-existing problems, and the ongoing labor shortage, as well as the material shortfalls, are going to cause rebuilding efforts to be more difficult. Officials in the area say about 80% of structures need to be rebuilt. To start the rebuild, people are going to need materials like pipes, asphalt, as well as lumber. The lumber price has already been volatile due to the war and supply chain bottlenecks; therefore, the economy could see yet another increase in lumber prices soon.
With a storm such as this one, trucks must stay off the roads and people cannot go to work, and these disruptions will be felt heavily as recovery begins. Additionally, the closure of southeastern distribution channels for products such as retail goods may have a domino effect on the rest of the world. The current supply chain bottleneck is predicted to continue through 2023; however, the addition of the economic implications from the hurricane are driving supply chain issues back to their peak and thus further complicating the future of the supply chain. The addition of Hurricane Ian to the supply problem could increase the negative impact on global industrial production and trade, and perhaps have a positive impact on inflation. A more permanent impact on inflation was avoided as the storm dodged a critical production center for fertilizer used by farmers around the world.
We are beginning to see a global impact as a result of natural disasters. Recently, Typhoon Noru struck Vietnam causing over 400,000 civilians to evacuate with winds reaching upwards of 110 mph. The government also shut down nearly 60,000 boats and evacuated 300,000 laborers. Additionally, Typhoon Noru has damaged 141,000 hectares of farmland in the Philippines, posing further risks to food supply and inflation. Farm losses were estimated at $21.9 million on Tuesday, impacting 82,000 farmers and fisherfolk. Rice accounted for nearly 90% of the losses. Southeast Asia has experienced food shortages from sugar to white onions in the past months and this typhoon could affect 76% of the nation's standing rice crops, causing distress to the world's food supply as well as to the price of rice. Rice is a staple in many different cultures, and these consumers may begin to see a shortage of rice in the future. Southeast Asian countries have to consider the implications of importing rice in the near future, along with the Philippines which was previously an export market. Again, we are seeing the theme of economic turmoil caused by these natural disasters. With no workforce nor shipping options, Typhoon Noru has been added to the list of examples of both environmental and economic havoc natural disasters may inflict.
All in all, hurricane Ian is proving to be a costly natural disaster. Not only has the hurricane caused $50 billion of damage, but along with this is the sheer scale of rebuilding to be done that could also cause demand and prices to increase from here on out, causing inflation to continue growing.
Share this article
---