Published:
---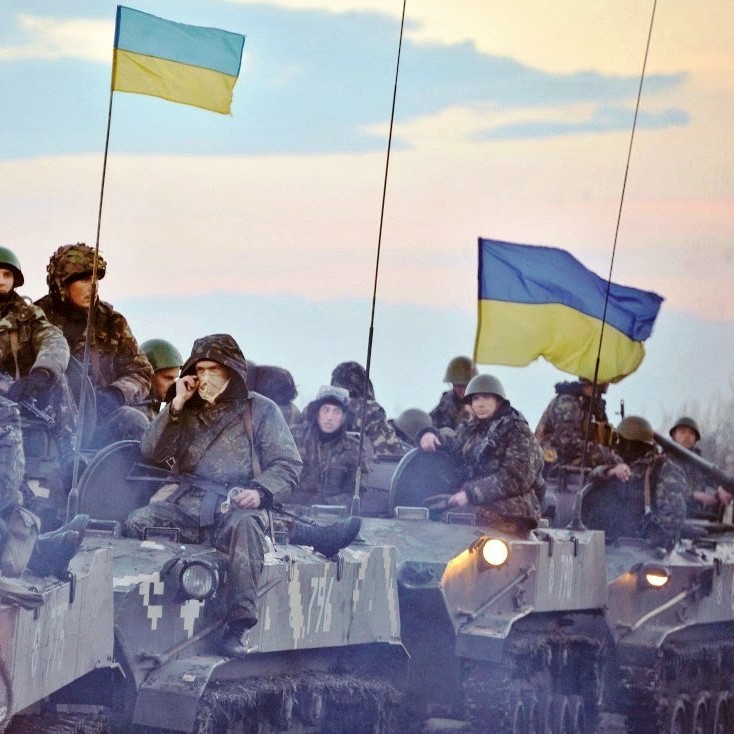 On October 3rd, 2022, the Ukrainian forces made their biggest breakthrough yet. Their forces have accelerated their advance into Russian-held areas of the southern Kherson region, while Western officials downplay the likelihood of Russia using nuclear weapons in retaliation. Ukrainian troops announced the liberation of several towns, while Moscow sought to prevent an encirclement of its forces in the east and south of the country. The Ukrainian soldiers waved their flag over Davydiv Brid and claimed the liberation of Starosillya, Arkhangelskoye, and Velyka Oleksandrivka.
To offer some background on the start of this war, Crimea was occupied and annexed by Russia in 2014, followed shortly after by a separatist uprising in the eastern Ukrainian region of Donbas that resulted in the declaration of the Russian-backed People's Republics of Luhansk and Donetsk. Since the 2014 annexation of Crimea, Ukraine has also increasingly been the target of thousands of cyberattacks. In December 2015, more than 225,000 people lost power across Ukraine in an attack on electricity generation firms, and, in December 2016, parts of Kyiv experienced another power blackout following a similar attack targeting a Ukrainian utility company. In June 2017, government and business computer systems in Ukraine were hit by the NotPetya cyberattack, which has been attributed to Russia. The attack spread to computer systems worldwide and caused billions of dollars in damages. In February 2022, Ukrainian government websites including the defense and interior ministries, banking sites, and other affiliated organizations were targeted by distributed denial-of-service attacks alongside the Russian invasion. This conflict has continued for some time now and has blown up in the media over the past year.
Russia has threatened to use nuclear weapons if Ukraine invaded Russia, but there is no sign of this yet. Russia has more than 1,500 warheads deployed on strategic long-range systems and almost 3,000 in reserve. Russia has invested in a variety of ways to employ those warheads, such as through land-based ballistic missiles that could reach as far as the United States and other surrounding countries, submarine-based missiles and bombs, and missiles that could be deployed from aircraft. United States President Joe Biden recently warned the Kremlin not to use unconventional weapons in Ukraine, saying it would lead to a "consequential" response. In the first days of the war, Vladimir Putin raised the alert level of Russia's nuclear forces, though not to the highest level. He previously warned countries supporting Ukraine that there could be "consequences you have never seen."
The United States is providing Ukraine with a new $625 million security-assistance package that includes four HIMARS (High Mobility Artillery Rocket Systems), 32 Howitzers, ammunition, and armored vehicles. The United States has already delivered 16 HIMARS and their arrival is strengthening Ukraine's forces. Joe Biden said in a call that he pledged to continue supporting Ukraine for as long as necessary.
Ukraine is restoring basic services in liberated areas, such as pension payments, electricity, and police patrols. Ukraine is also seeking out residents suspected of collaborating with the Russians. Those people constitute a small minority of those living in newly liberated territories, and most residents have little to fear. This event is still unfolding, and we are currently looking at much speculation of what is to come in this conflict.
Share this article
---