Published:
---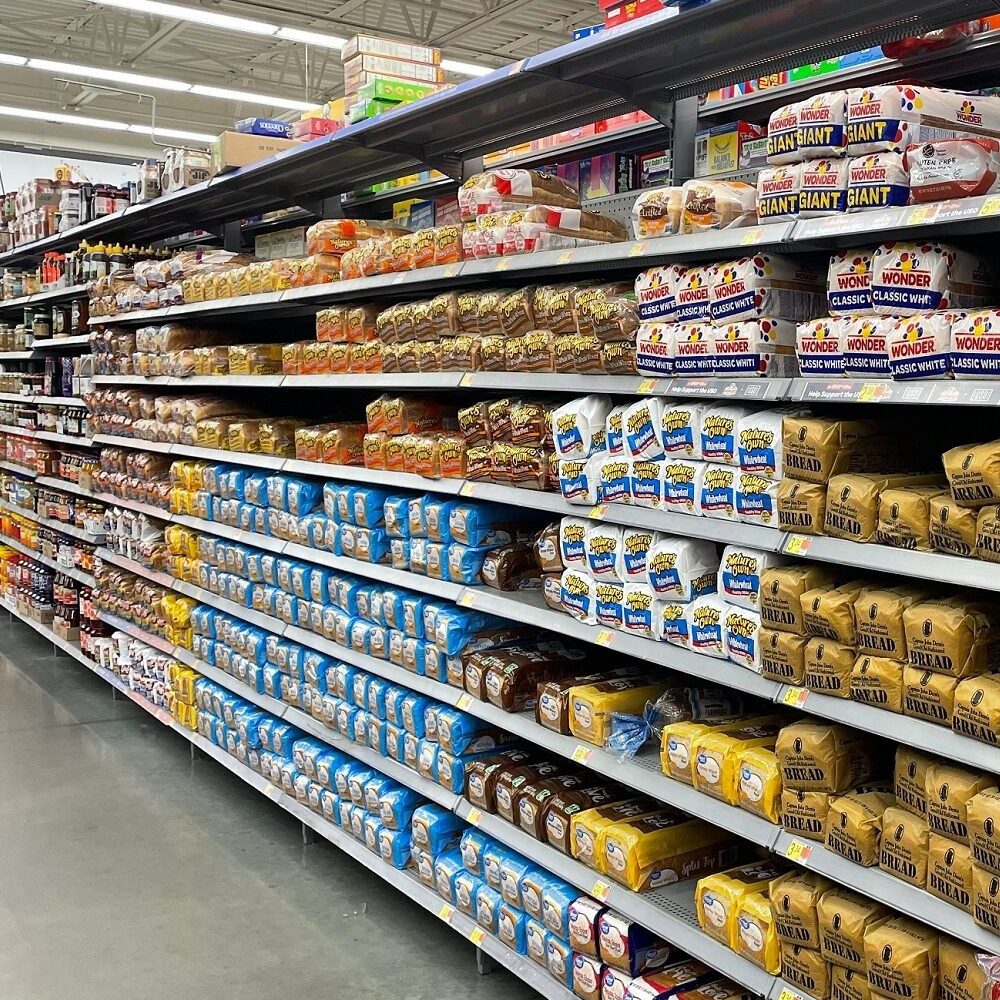 Reflecting on the past couple of months, many headlines have emphasized the hyperinflation businesses and individuals are feeling around the world; however, many analysts have questioned if these price hikes are inflation or "greedflation". Headlines across Canada specifically are calling out grocery store chains for skewing the prices of their goods. With rising inflation, the majority of companies are steadily losing profit with the exception of grocery stores in Canada that are reporting high profits.
In Canada, the distrust in grocery stores is stemming from the recent bread-fixing scandal, exposing companies planning to gradually increase prices on baked goods. It is alleged that the price-fixing scheme has been around for 14 years. Within this time, each customer who has bought a loaf of soft top bread has been paying inflated prices. In January 2022, an Ontario judge approved the class-action lawsuit against the major companies in the $40 billion soft bread market including Loblaw, Sobeys, and Metro. These companies have taken a small amount of money from everybody, every week, over the past 20 years. These expenses add up and ultimately hurt the economy, on top of taking away from people who are paying these inflated prices. These manufacturers and grocery stores are pocketing about $5 billion a year, making these price-fixing scandals a form of fraud in the economy. As a consequence of these different grocery store giants, many stores like Loblaw have offered a 25-dollar gift card as compensation.
Today, some Canadians are claiming these large corporations are continuing their past actions. Members of parliament are starting a campaign to investigate grocery chains taking advantage of inflation to raise prices more than needed, looking into this so-called greedflation. The dramatic increase in food prices in September is hard to ignore with prices up 11.4% compared to the rising inflation of 6.9%. In dollars, grocery stores have made an average of $1.5 billion in the first two quarters of 2022, up from $800 million in 2019. Their margins are also higher than they were pre-pandemic, going from 2% in 2018 up to 3.5% in 2022 despite increases in production costs. This alongside companies' reported record earnings, some seeing as large as a 40% increase from last year, is reason enough to investigate.
The international effects of this scandal can impact global grocery store companies as well as staples in the international consumer sector. As consumers grow more aware of greedflation, many grocery companies around the world are freezing their prices. Examples of the international effect are being seen in the U.S. company Weis Markets, which announced a multi-million dollar campaign to cut prices on its best-selling frozen products. Alongside them is France's Carrefour which froze the price on 100 everyday products in August, and the UK's Asda and Morrisons cut prices in April. This scandal is influencing grocery stores everywhere, making them more conscious of prices and how they impact consumers.
Grocery stores have been found guilty of taking part in the idea of greedflation, taking advantage of rising prices to profit from shoppers. After 20 years, the central government of Canada is starting to crack down on this price inflation. With that being said, many countries around the world have been made aware of the idea of greedflation and are working toward fixing prices before it is too late.
Share this article
---