Published:
---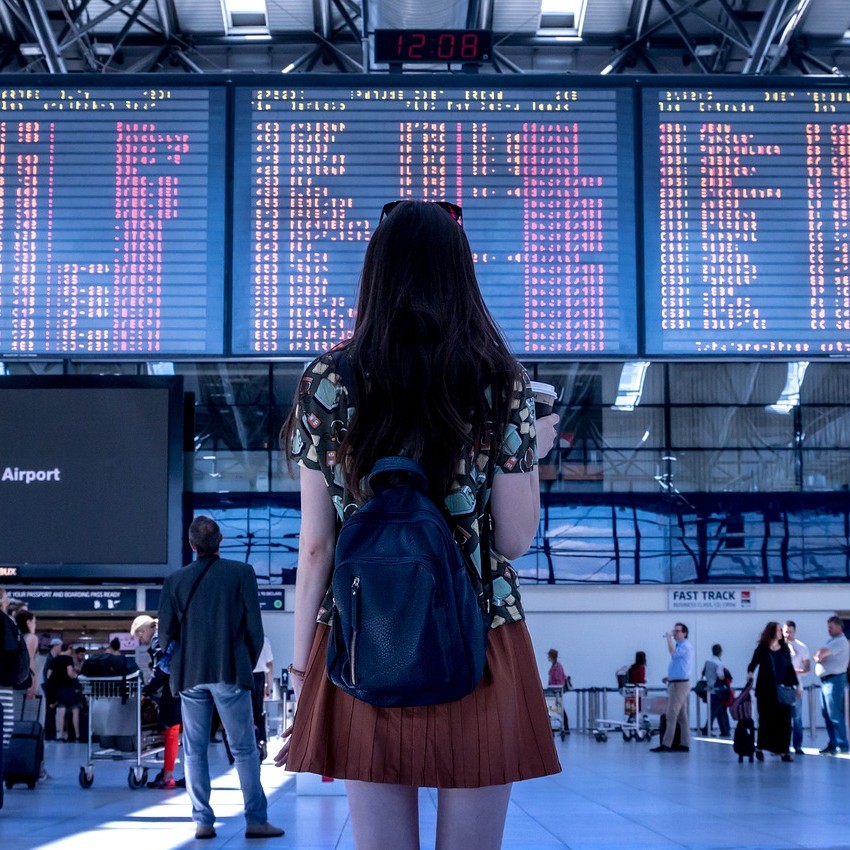 Climate change is a subject that few need an introduction to. The world is continuing to see long-term changes in temperature and weather patterns, some of which are being driven by humans. The prevalent use of non-renewable energy has increased this shift in climate, forming new issues in other markets. One industry that is seeing new obstacles due to climate change is the travel industry.
Specifically in Europe, rising temperatures make traveling to specific areas in the summer less appealing. Europe is home to many of the most visited travel destinations in the world, accounting for two-thirds of total international arrivals with both London and Paris in the top-ten most visited cities. Travel is also important for the European Union's (EU) economy, making up 10% of its GDP. In 2021, travel and tourism were responsible for around 34.65 million jobs in Europe. As the world is reopening and the pandemic diminishes, the number of people traveling to Europe is increasing annually, indicating a bright future for this important sector of Europe's economy.
Western Central Europe is one of the regions in the Northern Hemisphere that has faced extreme heat, water shortages, and dry soil conditions in the summer of 2022. Forest fires in France, the worst droughts the EU has seen in centuries, and record-breaking temperatures are all signaling climate change in the area. While Europe is working through an energy crisis, amenities such as air conditioning are regulated by the EU. Some popular European destinations such as London do not have air conditioning due to the historic architecture not needing it in the past, making it difficult to support travelers in need of this amenity. European flight companies including easyJet, Wizz Air, and Ryanair are all having to cancel flights due to runways being too hot at the London Luton Airport. As the temperatures in the continent continue to get harsher, tourists and the companies serving them have started to shift their ways of thinking about international travel.
Shifts in the travel industry can be seen at many levels. For one, the period when people are traveling is becoming wider. The shoulder season is the month right outside the main window for travel that is becoming more stretched every year, and this used to consist of May and September. As people are planning their vacations for less intense temperatures, the shoulder of the usual tourism season is shifting towards April and October. When the temperatures rise, research shows that people do less retail shopping while traveling, adding yet another consequence for the local businesses depending on these shoppers.
While some people are choosing to travel at different times of the year, others are seeking different countries to visit. One example is Iceland, which has seen a steady increase in tourism in the past 20 years. Jóhannes Þór Skúlasyn, the director of the Icelandic Tourism Association, says that more large hotels are needed to match the tourism growth. Iceland's hotel industry is a mix of independent and chain hotels, making a change like this have varying impacts on these hotel operations. Companies like Keahotels have received American investment during Iceland's tourism boom, assisting the brand in keeping up with capital and construction necessary to serve this tourism sector. Other countries are also following Iceland's path, with Sweden, Norway, and Ireland also seeing increased tourism over the last decade.
While Europe is working on becoming carbon neutral, climate change will not stop without drastic change. Although the patterns in the European travel market are small at the moment, they are predicted to continue increasing over the coming years. Whether it is Iceland creating more hotels or England working around the unusual temperature increases, the changes in European travel will be more prevalent as the years and changing weather goes on.
Share this article
---