Published:
---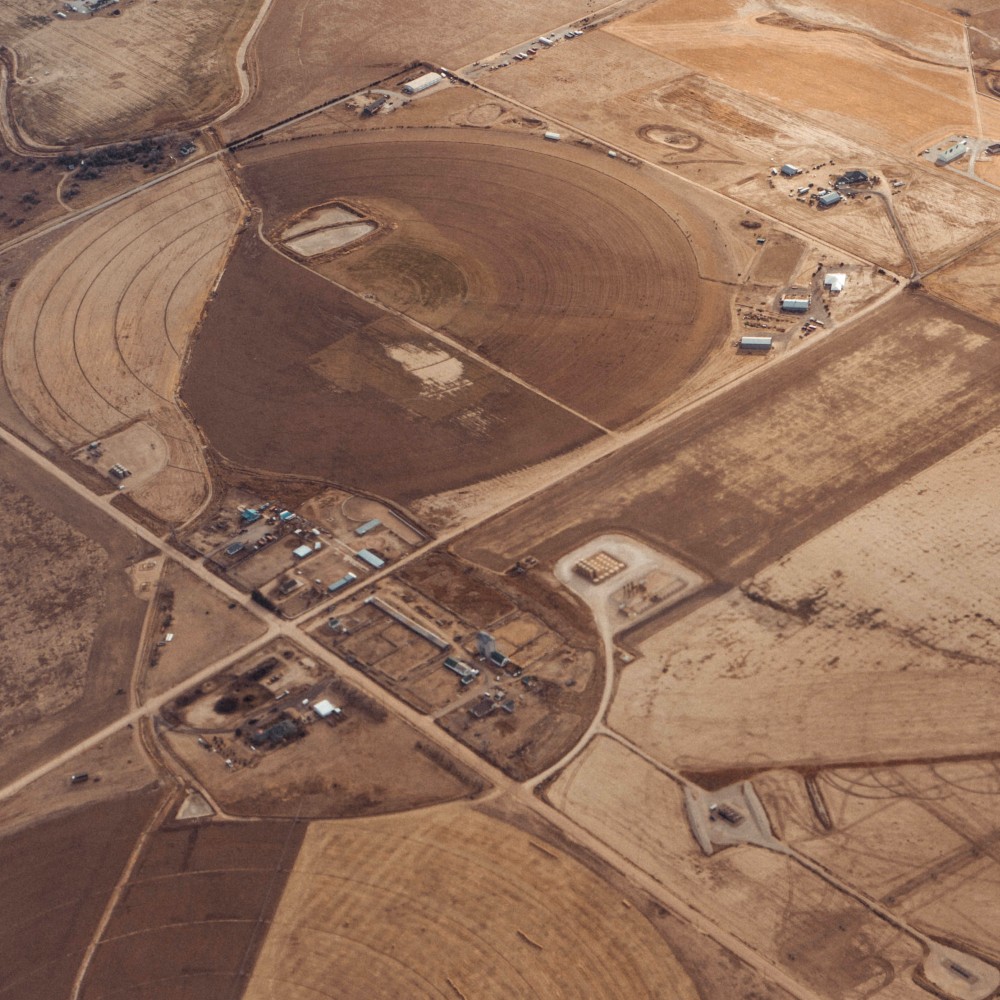 As agricultural growth ramps up, drought continues to worsen. This is especially prominent in the Southwest regions of the United States as they face the worst drought in 1,200 years. Rural communities in La Paz County, Arizona have been noticing water disappearing left and right. The water workers in Wenden, Arizona are reporting that they have "never seen anything like this" as they noticed moving water in a well where the water is typically still. This massive underground reservoir stores water built up over thousands of years and was discovered to be moving due to someone pumping it rapidly out of the ground. With further research, it was found that there was a neighboring well belonging to Al Dahra, a United Arab Emirates-based company that was pulling this water for its own benefit.
Al Dahra is a multinational leader in the agriculture business specializing in the production and trading of animal feed. Their farms in Arizona ship alfalfa overseas to feed their cattle and livestock. It is said that even after reaching out multiple times, the company denied commenting on this story.
Residents and farms in Arizona share this water, so all users are equally responsible for how long it lasts and how deeply it is drilled. Due to current laws and more lenient groundwater regulations, more wiggle room is allowed for farms, giving agriculture an advantage with drilling. Owning or even leasing the property to drill wells into is the only requirement needed before farms are allowed to pump unlimited amounts of water. In about 80% of Arizona, there are no laws overseeing how much water corporate farms are using, and there is no way for the state to track it. Many are worried that farmers' frequent and abundant use will push the water too low for towns to drill safe and useful water from. Amidst growing climate change and environmental issues, we fear what will happen if we continue to "allow them to come in, purchase property and continue to punch holes in the ground."
Water is a resource some may see as good as gold. In 2019, Saudi Arabia had to ban growing crops like alfalfa because the Middle East was also struggling with drought. With agriculture being a huge consumer, this made sense to cut as a result of the environmental damage. There is a growing trend in foreign-owned farmland where you purchase farmland abroad. Almari, the Saudi multinational dairy company recently purchased nearly 10,000 acres of farmland in a part of Arizona. They very clearly stated that this purchase would be used to improve and secure their supply of high-quality alfalfa to support its dairy business. Surprisingly, this is not a new practice. Even American farmers utilize western countries' water supply to grow crops, which are eventually distributed globally. As we approach the worst drought in centuries, this raises the question of whether this practice for countries that are running out of water should also allow others unlimited access to their water supply.
Despite the water crisis, many prefer small towns where it may not be as abundant. With housing costs skyrocketing, these low home prices and desert-living lifestyle is looking attractive. The people in the town have mixed opinions on this crisis. Some believe the companies are rerouting their runoff, which is causing other disasters for their infrastructure. Others argue that these farms are taking jobs away from other Americans. However, a director of an Arizona High School raved about how the farms offer internship programs and career fairs. She mentioned that last year, Al Dahra donated a generator and an irrigation pump to water their high schools' fields, which were formerly drying up. The main question is if these benefits are worth the water disappearing and if new legislation needs to be implemented in light of growing climate changes.
Share this article
---