Published:
---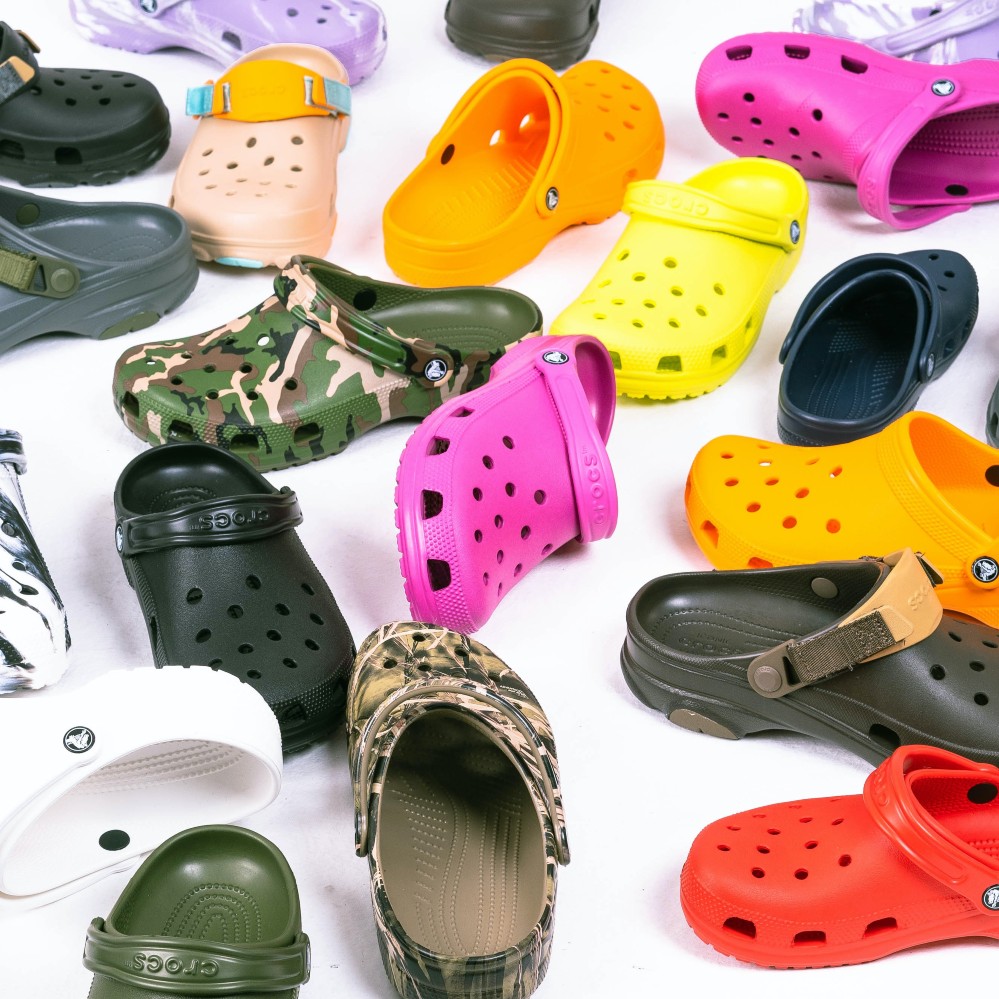 Crocs, the famous foam clogs, have experienced a surge in sales during the Covid-19 pandemic. What is especially interesting is that after the pandemic, they are continuing to grow. The company reported in a press release that Crocs sales have increased by over 30% in the first quarter of 2023. This continued growth highlights how the pandemic has benefited some businesses, particularly those with a solid international presence and marketing strategies.
The pandemic has uniquely stressed various supply chains. While multiple international companies such as Amazon, Clorox, and Peloton skyrocketed during the pandemic, along with Crocs, only Amazon and a few others have continued that upward trend. What could be the reason why companies such as Crocs and Amazon may have benefited from the pandemic?
For Amazon, the retail giant focused on streamlining and chartering supply chain transportation, as to avoid the slow-downs that inevitably occurred. They also benefited from a growing online consumer base, and the ability to ship worldwide. All these things were very capable for such a large and wealthy company (with such a strong focus on growing consumer needs), so how did Crocs, a comparatively much smaller business, able to do it as well?
The pandemic created a unique opportunity to expand Croc's reach and appeal to a global audience. According to a recent report, the shoe company reported a revenue of $640 million in the first quarter of 2023, exceeding the expected revenue of $582 million. One of the critical factors driving Crocs' success during the pandemic has been its ability to pivot its business model and adapt to changing consumer needs. With many people spending less time at home and traveling, Crocs has focused on creating comfortable and practical footwear to wear indoors and outdoors. After the pandemic has shifted to one of the best shoes for travelers. This has helped them capture new markets and appeal to a broader range of domestic and international customers.
Crocs has collaborated with high-end fashion brands like Balenciaga, and Korean fashion brand, Juun. J to create limited-edition collections. These collaborations have generated buzz and excitement around their brand, especially in the fashion-forward markets of Asia and Europe. The Balenciaga x Crocs collection, which featured a stiletto version of the clog, sold out within hours of its release—similarly, the Juun. J x Crocs collaboration, which featured chunky platform sandals, was also well-received by consumers.
In addition to fashion brands, Crocs has also collaborated with celebrities to create unique collections. Justin Bieber and Post Malone, two musicians known for their fashion-forward styles, have released their Crocs collections. Justin Bieber's collection featured bright colors and drew inspiration from his hometown of Stratford, Ontario. Post Malone's collection, which included a glow-in-the-dark version of the clog, sold out within minutes of its release. These collaborations have helped Crocs tap into new markets and attract new customers who may have yet to consider Crocs as a fashion statement.
Crocs has also implemented a direct-to-consumer (DTC) sales strategy, which has allowed them to bypass traditional retail channels and connect directly with their customers. This has increased their profit margins and given them more control over their brand image and customer experience. They have also tried to improve their sustainability practices, which has become increasingly important for consumers, especially in international markets.
Finally, Crocs has invested in technology to improve its supply chain efficiency and reduce costs. They have implemented a digital supply chain platform to manage real-time inventory, production, and logistics. This has helped them streamline their operations and respond quickly to changes in consumer demand, both domestically and internationally.
This news is significant for the U.S. and international markets where Crocs have gained popularity. Crocs has a robust distribution network and a substantial presence in markets worldwide, including Asia, Europe, and South America. The brand has become popular among younger consumers looking for comfortable and casual footwear. In Japan, for example, Crocs have become increasingly popular as a fashion statement and are often worn with socks.
Crocs plans to continue expanding its product line and exploring new markets to maintain its momentum. This includes expanding its presence in Asia and India, where the brand has grown significantly. With its continued success, Crocs is a prime example of a company that has been able to adapt to changing market conditions and capitalize on new opportunities to stay relevant and popular.
Share this article
---