Published:
---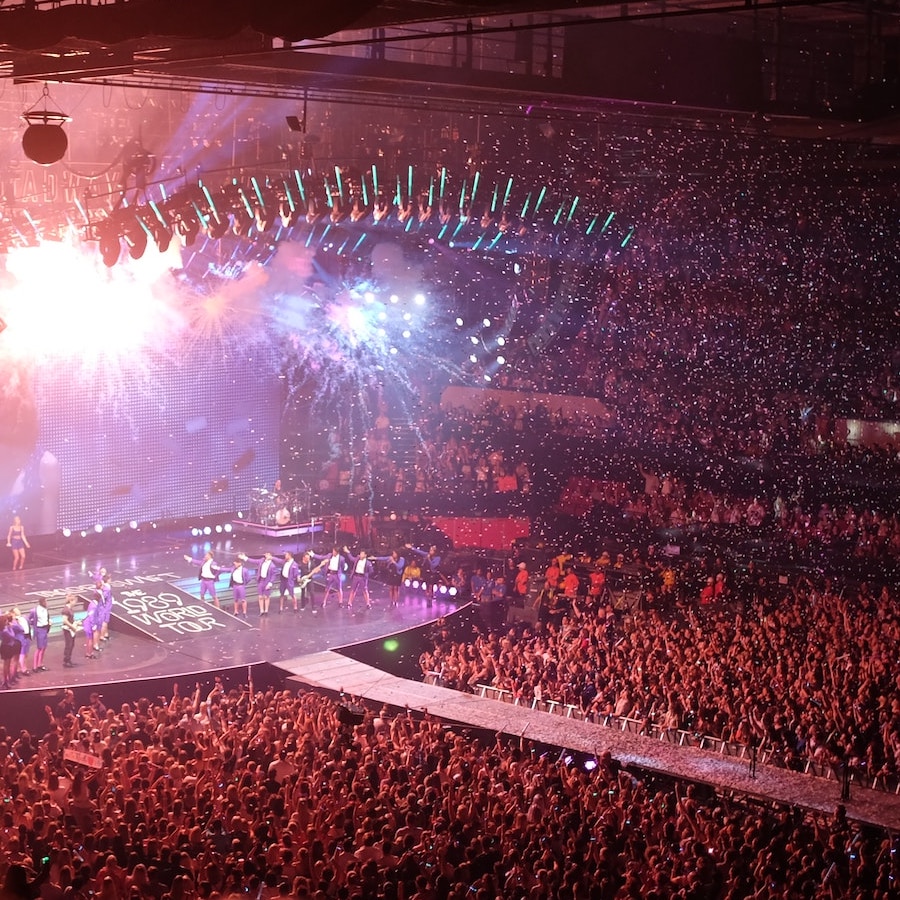 Over the past two years, a remarkable economic phenomenon has unfolded on the global stage as two iconic pop sensations- Taylor Swift and Beyoncé- embarked on colossal tours that left an indelible mark on the world's financial landscape.
Taylor Swift and Beyoncé's "Era's" and "Renaissance" tours, respectively, have experienced astounding success in ticket sales; the former is projected to earn $1.9 billion in revenue, while the latter will rake in just over $2 billion, making it the highest grossing tour by any artist in history.
The sweeping success of Swift's glittery, energetic tour has breathed new life into various sectors particularly within the United States. Ticketing juggernauts Ticketmaster and Seat Geek bore witness to astonishing sales figures, amassing a staggering $554 million in revenue.
This windfall extended past concert halls, with hotels, restaurants, and transportation services all enjoying a significant surge in revenue. The boost in economic activity was especially evident in major metropolitan centers, including New York, Los Angeles, and Nashville.
In July of 2023, the Federal Reserve Bank of Philadelphia announced that the tour boosted the tourism economies of multiple cities across the country. Notably, Swift's tour has already infused $450 million into the United States' economy, and is expected to generate close to $5 billion in consumer spending overall.
Beyond the United States, the "Era's Tour" generated an estimated $12 million pesos and hotel occupancy close to 70% after debuting in Mexico from August 24th to 26th, according to the Chamber of Commerce of Mexico City. After witnessing the drastically profitable effects of what's been dubbed "swiftonomics," world leaders have taken to social media to ask the 33-year old singer to bring the Era's Tour to their countries, including Chilean President Gabriel Bori, Budapest Mayor Gergely Karácsony, and Canadian Prime Minister Justin Trudeau.
But Taylor Swift isn't the only female artist to make waves on the international business stage.
Beyoncé's "Renaissance Tour," a three-hour musical display of dappled silver and powerhouse vocals, has paved the way for cultural and economic synergy in many countries across the globe. During the tour's European leg, countries like Sweden experienced a surge in interest rates; Danske Bank Chief Economist Michael Grahn called this phenomenon "astonishing."
"Beyoncé is responsible for the extra upside surprise this month," Grahn said. "We haven't seen this before."
From the months of April to May, monthly inflation in Sweden increased 0.3 percentage points, partially due to "a broad set of goods and services, for instance hotel and restaurant visits" and "recreational services" – which includes concert tickets.
To the west, the United Kingdom saw retail profits of remarkable proportions, significantly in London. The capital city's renowned shopping districts- many of them along Oxford Street and Covent Garden- experienced a buying frenzy, recording sales surges of up to 30%. At the same time, local businesses reveled in the heightened foot traffic and reaped a similar boost in benefits.
Perhaps the pinnacle of the tour's impact abroad was witnessed when the New South Wales government developed a plan to end a 57-year ban on holding more than four concerts per year at the Allianz Stadium to host the "Crazy in Love" singer in 2024. A lift on this ban, which could be implemented as soon as October 2023, could bring local businesses as much as an additional $1.2 million.
In an age where musical artists are developing a standard of increasingly complex, visual and engaging performances, the full scope of "Renaissance" and "Eras"' impact is yet to be known. However, it's abundantly clear that both Beyoncé and Swift have shattered records, setting new precedents for global consumption and spending in the music industry.
Share this article
---