Published:
---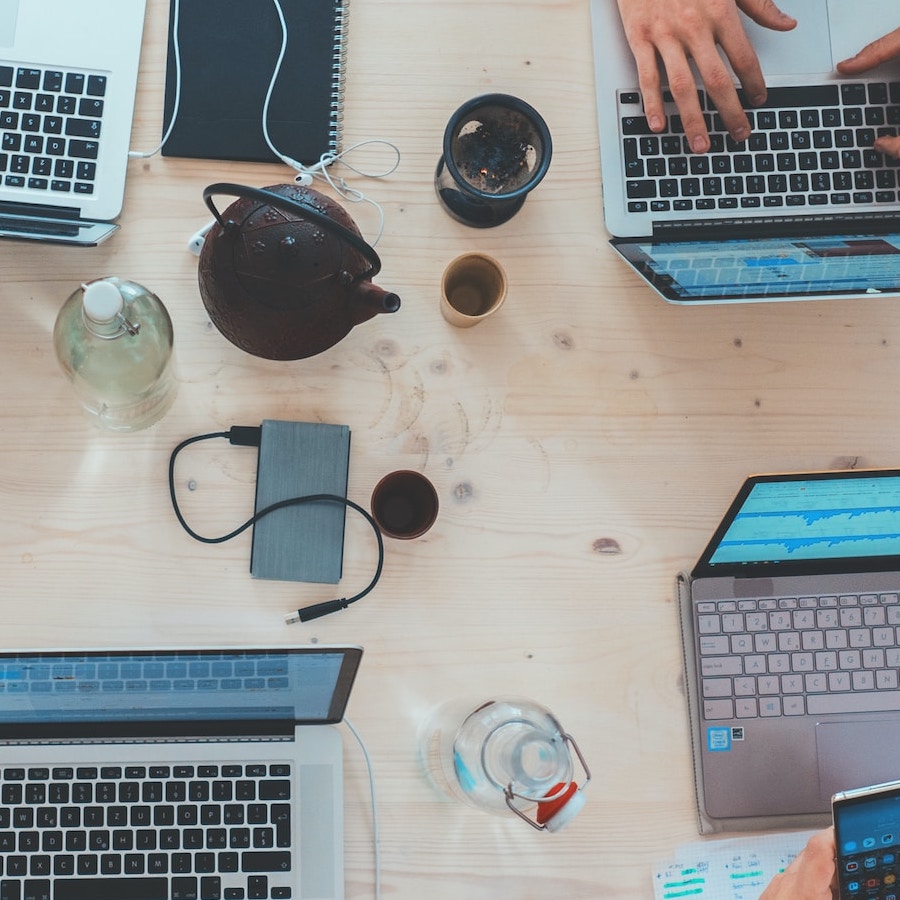 The past couple years have been a whirlwind of growth, losses, unexpected trends and international successes, but some industries have come out further ahead of others. As we approach the end of 2023, here are some of the most profitable global business industries that are expected to continue their expansion.
10. Software and Tech
The "software as a service," or SaaS, and technology industry involves cloud-based software delivery models that provide other businesses with access to applications over the internet. For many companies successful in this niche, such as Microsoft, Google, and Adobe, increasing demand for cloud-based solutions has ensured steady revenue streams and skyrocketed the industry to reach $232 billion by 2024.
9. Global Tourism
With so many itching to travel ever since the world skidded to a halt for COVID, the global tourism industry is on track for a $2.3 trillion valuation by 2023, including a compound annual growth rate (CAGR) of 13.9%. While the pandemic did lower the industry's revenue by 40% in 2020, global tourism is making a comeback as demand has increased the number of international and domestic flights. Travel destinations like China, the United Kingdom, Singapore, and Greece are among the most popular of the year.
8. Renewable Energy
Amidst a heightened focus on sustainability and reducing the world's carbon footprint, the renewable energy sector is positioned for significant growth and continues to expand. Companies that deal with solar power, wind energy, and battery technology- such as Tesla, Enphase Energy, and Siemens- have seen considerable business success; The energy generation and storage revenue of Tesla, in particular, reached $1.6 billion in the third quarter of 2023, a 40% increase compared to Q3 of 2022.
7. Artificial Intelligence
With computer programs like chatGPT and Google's Bard taking the world by storm, generative AI is poised to explode by $1.3 trillion from a market size of just $40 billion in 2022, according to a Bloomberg Intelligence report. Growth is expected to expand at a CAGR of 42%, driven by companies wanting to maximize their data tools and stay at the forefront of business. Moreover, rising demand for AI is projected to add over $280 billion to the SaaS industry, further catapulting companies like Microsoft and Google.
6. Pharmaceuticals and Biotechnology
The pharmaceutical and biotechnology industry has become more and more important in the face of the global COVID-19 pandemic and even now, as vaccinations continue to roll out and preventative medicine is emphasized. Represented by leaders like Pfizer and Johnson & Johnson, this global business industry has remained highly profitable. In fact, the estimated market for pharmaceutical drug delivery alone is expected to grow from $1.17 trillion in 2022 to $1.45 trillion by 2028.
5. Telecommunications
Playing a pivotal role in global communication services, companies like Verizon and AT&T generate substantial profits through voice, data, internet, and mobile communications. The telecommunications industry is expected to amount to $1.48 trillion in 2021, a 39% increase from 2022.
4. Entertainment and Media
Even in the face of the recent Hollywood SAG-AFTRA strikes, the global entertainment and media industry- encompassing film, TV, social media, and digital platforms- shows no sign of slowing down. By leveraging offerings from content creation to streaming services, entertainment businesses like Disney and Netflix generate profits through subscription revenue models, advertising, and content licensing deals. In 2022, the value of this market reached $2.32 trillion, a 5.4% growth from 2021. Dollar figures are expected to cross $2.78 trillion by the end of 2027. With new, engaging movies like "Barbie" pulling audiences back to movie theaters and shows like "The Last of Us" catering to various demographics, entertainment has all but proved its resilience.
3. Automotive Manufacturing
A consistently high-earning industry, automotive manufacturing has grown from $2.86 trillion in 2021 to $2.95 trillion in 2022. With electric vehicles and new sustainability initiatives helping the sector to evolve and draw in more consumers, technology offerings will change rapidly in the near future. Already, 26% of new car sales globally are expected to be electric vehicles in 2030, and 58 million new self-driving cars are estimated to be added to the market in the same year.
2. E-commerce and Online Retail
As giants like Amazon, eBay, and Etsy lead the charge, the e-commerce landscape continues to redefine retail. Convenience and accessibility- in the form of a click of a button- and technological advancements make it an attractive option for consumers and contribute to its global profitability, offering substantial growth potential across a diverse array of product categories. 20.8% of retail purchases are expected to take place online in 2023, and experts predict a further 4% increase by 2026; similarly, the global e-commerce market is expected to total $6.3 and $8.1 trillion USD in 2023 and 2026, respectively.
1. Health and Wellness
In line with growing sustainability and environmental efforts, many consumers are becoming increasingly health conscious. In a Mckinsey Company survey of roughly 7,500 consumers across six countries, 79% of respondents indicated that wellness is important, while 42% consider it a "top priority." Accordingly, the global wellness industry amassed $5.6 trillion in revenue in 2022 and, according to a report from the Global Wellness Institute, is expected to grow an additional 57% to $8.5 trillion by 2027; this is about twice as large as Germany's gross domestic product.
Share this article
---