August 2014
globalEDGE Business Beat - August 2014
Hosted by Tomas Hult
9:00 AM every Wednesday
Replay: 9:00 AM, 3:00 PM, 9:00 PM, 3:00 AM
The globalEDGE Business Beat is on the Michigan Business Network and available worldwide on globalEDGE. gBB is hosted by Tomas Hult.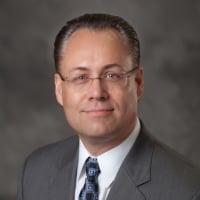 Speaker: Sten Sjoberg, Demmer Corporation
Air Date: August 13, 2014
Tomas speaks with Sten Sjoberg, chief operating officer of Demmer Corporation based in Lansing, MI, they discuss target countries for international trade and exporting for small businesses in Michigan.