globalEDGE Business Beat - December 2015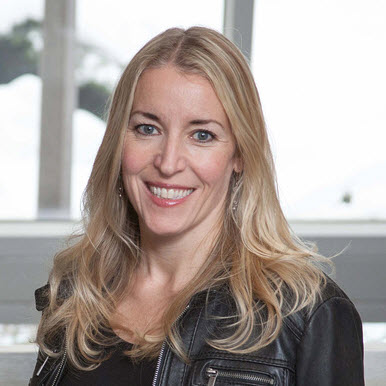 Hosted by Jade Sims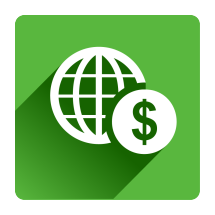 Speaker: Jeanne Broad, Michigan Economic Development Corporation
Air Date: December 04, 2015
Tomas Hult speaks Jeanne Broad, Director of International Trade Management, Export Office, Michigan Economic Development Corporation and State of Michigan. They discuss the scope of the Governor's economic development branch – the Michigan Economic Development Corporation (MEDC) and several of its global trade initiatives.
Topics tackled include how companies can use MEDC and the International Trade Management programs to go global, plus the general outlook for the State of Michigan and its companies in global trade moving forward.
Speaker: Kent Monroe, University of Illnois
Air Date: December 04, 2015
Tomas Hult speaks with Kent Monroe, John Jones Distinguished Professor of Marketing Emeritus, University of Illinois and Visiting Distinguished Scholar, University of Richmond. The academic field of marketing has selected a small set of about a dozen gurus to recognize their amazing intellect, knowledge, and contributions.
Dr. Kent Monroe is the only guru focused on the issue of "pricing." So, opportunistically, this segment focused on pricing as it relates to marketing products and services. The topics relate to pricing as a strategic variable for companies and how companies should view pricing in their strategic arsenal. Plus, practically, Tomas Hult asked Kent Monroe to address the issue of how a company should generally go about setting price (for a product or service) today if they were to take the product to a new market (such as a country they had not previously engaged).
Speaker: Fred Miller, Murray State University
Air Date: December 04, 2015
Tomas Hult speaks with Fred Miller, Professor and Director of Regensburg Program at Murray State University. Dr. Miller was Dr. Hult's professor in both undergraduate and graduate International Marketing, and this segment captures both historical insights of that time period (1990-1991), and, more importantly, Dr. Miller's work with "Location Analytics." The core focus is on how Location Analytics tools can be used in marketing, international business, and by US companies.
Speaker: Tom Robinson, The Association of Advance Collegiate Schools of Business
Air Date: December 04, 2015
Tomas Hult speaks Tom Robinson, President and CEO, AACSB – The Association to Advance Collegiate Schools of Business. Tom tells us about AACSB and what the organization does. Topics covered also include the world and AACSB becoming more global – both as a marketplace and in terms of business education at the university level. Tom Robinson shares his current thinking in this regard as well as new trends that he sees in global business education.
Speaker: Dennis Flessland, Royal Norwegian Consulate
Air Date: December 04, 2015
Tomas Hult speaks with Dennis Flessland, Consul at the Royal Norwegian Consulate, in Detroit. They discuss Norway as a marketplace for Michigan and US companies, what the business climate is like in Norway – a country not in the European Union, but very much entrenched as a strong country in Scandinavia and Europe. The topic of why companies should engage with Norway is also tackled in the interview segment.
Speaker: R. Edward Bashaw, Arkansas Tech University
Air Date: December 04, 2015
Tomas Hult speaks to R. Edward Bashaw, Dean of the College of Business at Arkansas Tech University. With some 3,000 universities just in the US, being a business dean is not the same today as it used to be.
The interview with Dr. Bashaw covers a variety of topics related to being a business dean, Ed's take on deanships spanning several universities in his case, and differences today versus when he started being a dean. They also cover some new topics, trends, and programs that business schools now seem to focus on that they didn't before, plus Ed's thinking in terms of what business schools will be like in ten years.
Speaker: Terry Terry, MessageMakers
Air Date: December 18, 2015
Tomas Hult speaks with Terry Terry, CEO and Founder of MessageMakers, headquartered in Old Town (Lansing), Michigan. Old Town Lansing has become one of Terry's rejuvenation projects, with lots of new businesses and infrastructure now compared with just a decade ago.
Terry Terry has been on the show several times, and this segment tackles the current scope of MessageMakers; Terry's experiences internationally; and global plans for MessageMakers as a competitive company worldwide.
Speaker: Patrick McRae, Aerospace Group
Air Date: December 18, 2015
Tomas Hult speaks with Patrick McRae, Contract Manager, Aerospace Group, Eaton. They discuss Eaton Corporation and the Aerospace Group as well as Pat's background in international business with the US Federal government.
The topics cover opportunities for a company like Eaton in the global marketplace; Michigan increasingly becoming better economically; and the economic and international trade outlook for the State of Michigan.