Published:
---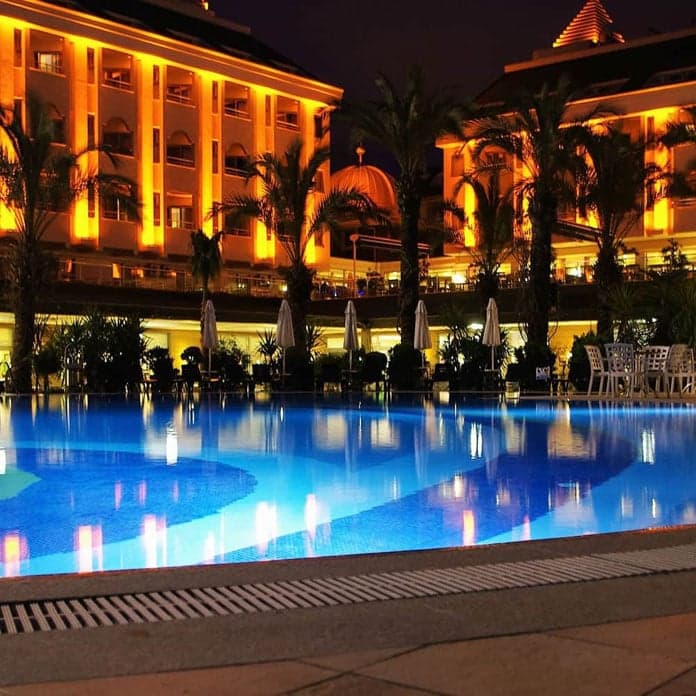 2017 will be an exciting year for the hospitality industry. In terms of booking methods, hotel design, and even locations, there will be many changes that impact the hotel portion of the hospitality industry. In no particular order, we have listed ten trends that 2017 will bring below.
1. Pricing to Match Online Customers
With each year, an increasing amount of hotel booking occurs online rather than via phone call. As a result, rates are being quickly adapted in order to meet the demands of consumers. At the moment, most hotels do not alter their rates to satisfy this group of online customers, but this is expected to change in the coming year. In addition, it is expected that hotels will continue to attach rewards to risk free rates. These could include lowering prices or offering risk free rates to guests willing to pay for a nonrefundable room.
2. Increased Use of Online Travel Agencies
Online travel agencies, or OTAs, are being used quite frequently for those who might normally have trouble fitting travel into their busy lives, or want to customize their travel experience. This is especially a reality for millennial business travelers. Some experts have predicted that there will be a 6% increase in bookings made by OTAs in 2017.
3. Communal Experience
According to Open Door, co-living can be defined as "a modern form of housing where residents share living space and a set of interests, values, and/or intentions." In 2017, it is predicted that there will be even more of an emphasis on communal areas in hotels, along with experiences to bring those staying at the hotels together. Skift, an industry intelligence platform, predicted in 2016 that co-living would be the next big hospitality trend. This emphasis on communal areas is only expected to grow. Hotels can gain an edge over homeshares such as Airbnb and Homeway by affirming their purpose as a real community fixture where strangers can be brought together.
4. Improved Design
Companies such as Marriot, Hyatt, and Hilton are getting rid of their outdated designs within their hotel chains. Design is a crucial element of the hospitality business industry because it can define a hotel's brand and persona. After observing how interior design and retail can be successful by implementing contemporary designs with reasonable prices, the hotel industry is predicted to change what may be antiquated designs to fit the wants of their customers.
5. Reclaimed Hospitality Purpose
Two Roads Hospitality CEO Niki Leondakis claims that the main disruption in innovating hospitality is actually the people delivering the service. According to Leodakis, "Creativity happens when our employees are empowered and they are not feeling any fear." In 2017, hotel chains will shift significant amounts of effort from improving efficiency and profit toward increasing customer satisfaction by catering to their specific desires.
6. Going Local
It is easy and sometimes the norm for hotels to focus on a customer who may be traveling from afar to their business. However, the industry will begin to think more about their own local communities in the coming year. It is expected that hotels will begin to reclaim their roles as community centers, rather than just being a hub for travelers from other locations.
7. Affordable and Luxury Options
In 2017, hotel-goers will have the option to choose between an affordable hotel experience and a luxury one, often in the same location. In Chicago, The Robey and The Hollander hotels are located next door to each other and offer two very different consumer experiences. The Robey, for example, is a boutique hotel with skyline views, with a French-American restaurant and a rooftop pool. On the other hand, The Hollander offers shared bunk rooms, a coffee shop, and a social scheme through which guests can connect via Instagram with others before their stay. The two properties, while contrasting, allow guests to access each other's facilities, and the rooftops of each are accessible by a walkway between the hotels.
8. Central and South American Boom
In 2016, Central and South American travel increased due to many direct flights being added, especially from the United Kingdom. Once traditional mansions in South American capitals are currently being converted into luxury hotels for tourists. Hotel Magnolia in Chile, Atemporal in Peru, and Illa Hotel in Ecuador are just a few of the hotels that will open up in 2017.
9. Brand-Based Hotels
This year and next, Karl Lagerfield of Chanel and the watch brand Shinola will be opening authentic hotels. Lagerfield's hotel will launch in Macau, as well as other unreleased locations, which will offer customers the chance to view the world "through Karl's lenses", while the Shinola hotel will open in its birthplace, Detroit, Michigan. Even homeware brands such as West Elm and Restoration Hardware will open properties that are extensions of their businesses, where customers can buy furniture just as easily as checking in.
10. Customized Hotel Experience
For the right price, hotel visitors will be able to create their own temporary accommodations in various locations. The travel company Black Tomato has launched a service called "Blink", allowing customers to select a stay in locations that are "so private, so pristine, and untouched that no one else will have stayed there before (or again) in the same way." The locations of these camp-like hotels include places such as Bolivian salt flats and an Icelandic fjord. For a group of six people, prices range from $10,890 to $28,463 depending on the selected destination.
Share this article
---