Published:
---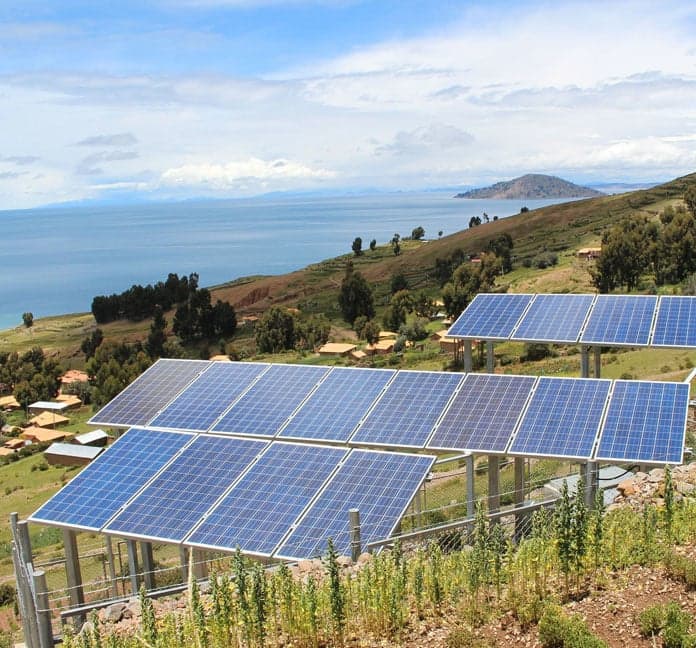 On Wednesday, the International Renewable Energy Agency (IRENA) released a report detailing trends in the renewable energy job market. Worldwide, renewable energy employed 9.8 million people last year, which is nearly twice as many compared to 2012. Wind jobs specifically grew by 28%. As global leaders, Brazil, China, Germany, India, Japan, and the United States have the highest number of renewable jobs. Global energy job growth has slowed down in recent years following solar energy declines in Japan and Europe, but IRENA Director-General, Adnan Amin, predicted that by 2030, employment will triple to 24 million.
The solar power sector, in particular, was the still the largest overall employer, increasing 12% from 2015 to 3.1 million jobs worldwide. Despite declines in Japan and Europe, solar power employment expanded 17 times faster than the entire U.S. economy. Currently, over 260,000 people work in the solar industry, an increase of 24% since 2015. The industry as a whole is currently benefiting from the falling cost of solar energy and tax credits in some countries, which makes installation of solar equipment more affordable for businesses and homeowners. Main types of employment include installation, manufacturing, product development, sales, and research and development. Since sunlight is available naturally in many environments, the industry is fairly labor intensive.
Major companies, including Elon Musk's Tesla, have encouraged and promoted the use of solar power. According to a recent article by CNN Money, Musk began accepting deposits for Tesla's new Solar Roof. In the past, solar panels have been seen as unaesthetically pleasing, so Tusk is attempting to combat this opinion by providing roofs made of shingles. All of the shingles in a Tesla Solar Roof may appear to look the same, but only some of them actually collect sunlight. The company estimates that a typical owner could expect to pay $21.85 per square foot of a Solar Roof, making it "the most affordable roof one can buy, all things considered." Despite a big bill initially of potentially over $75,000 per roof, Tesla is guaranteeing its tiles for the lifetime of the house and its power and weatherization warranty lasts for 30 years. Two roof styles will become available this year and the remainder will be released in 2018.
While renewable energy is succeeding, the coal industry is suffering as almost half of jobs in the U.S. have disappeared since the end of 2011. According to the International Labor Organization, the mining industry employs only about 1 percent of the world's workforce. Still, old coal mines might serve a role in the future of clean energy. U.S. Virginia senator, Ben Chafin, pushed through legislation in April to encourage companies to utilize coal tunnels by transforming them into storage devices to hold renewable energy. The idea is to fill the mines with water and use electricity from wind and solar farms to pump the water up to a reservoir on the surface. Once utility companies need power, operators can open the floodgates and let water return to turbines on the way down. This technology was first used in a hydroelectric plant in Switzerland back in 1909.
Share this article
---