Published:
---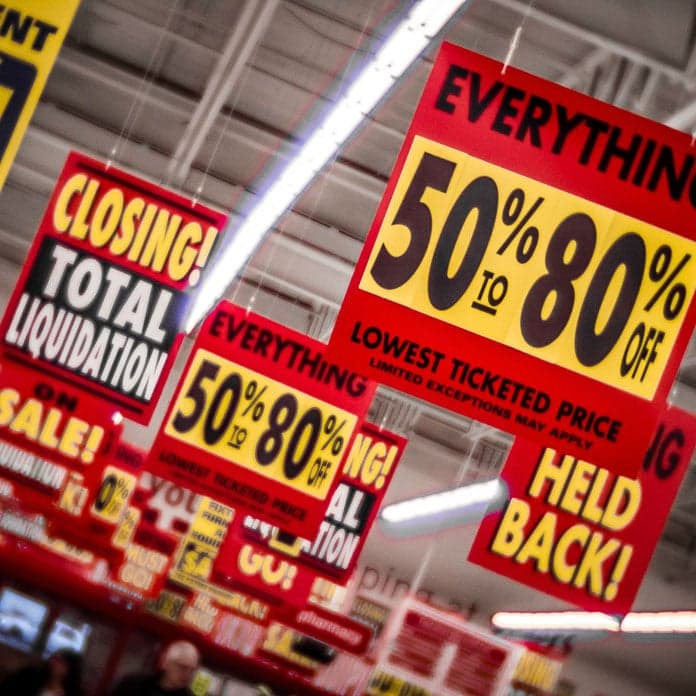 The U.S. retail industry has been experiencing a changing landscape in recent years due to the closing of numerous big-name, brick-and-mortar stores throughout the country. Major apparel retailers such as Sears, Kmart, Macy's, and J.C. Penney announced the closures of several stores this year while BCBG Max Azria, American Apparel, Payless Inc., and Gymboree have all filed for bankruptcy. Earlier, this month, a Credit Suisse report predicted that 20 to 25% of U.S. shopping malls will close down in the next five years, and 8,640 stores will close by the end of the year.
The woes of brick-and-mortar stores are partially self-inflicted. According to Suzanne Mulvee, Director of Research at CoStar Group, the retail industry built new stores much faster than consumers were able to spend at them. Even despite the current trend of closings, developers in the construction industry are continuing to build. However, the biggest culprit is the rise of e-commerce. In 2000, retail sales accounted for only about 1% of e-commerce whereas today they account for nearly 8%. Consumers are leaning towards e-commerce not only because of its convenience, but the wider variety of products available and ease of searching. The apparel industry, in particular, is a key player in retail e-commerce, currently accounting for 17% of the market today, which is expected to grow to 35% of the market by 2030.
While the U.S. retail industry may be hurting, this shift towards e-commerce is good news for international retailers. According to a study done by UPS, 47% of "avid" U.S. online shoppers bought items from international retailers this year. This trend was driven by the desire for lower prices, unique products not available in the U.S., and increased convenience. Most of these international purchases came from retailers based in China (61%), the United Kingdom (23%), Canada (15%), and Japan (14%). Alan Gershenhorn, Chief Commercial Officer of UPS stated that now more than ever, retailers are competing across the border and that the challenge is to "best provide shoppers with the choice, control, and convenience they desire."
According to eMarket, global cross-border e-commerce is projected to grow at an average of 22% for the 2015 to 2020 time period compared to U.S. e-commerce during the same time period. U.S. companies have the opportunity to expand their e-commerce market globally, but China is currently the largest e-commerce market in the world by almost double the U.S.'s annual sales, so there is already well-established competition. Online shoppers tend to shop at marketplaces rather than directly from retailers because of lower prices, shipping discounts, and speed of delivery, so providing an advantage in any of these areas can increase e-commerce sales. Other top e-commerce countries include the United Kingdom, Japan, Germany, France, and South Korea.
Share this article
---