Published:
---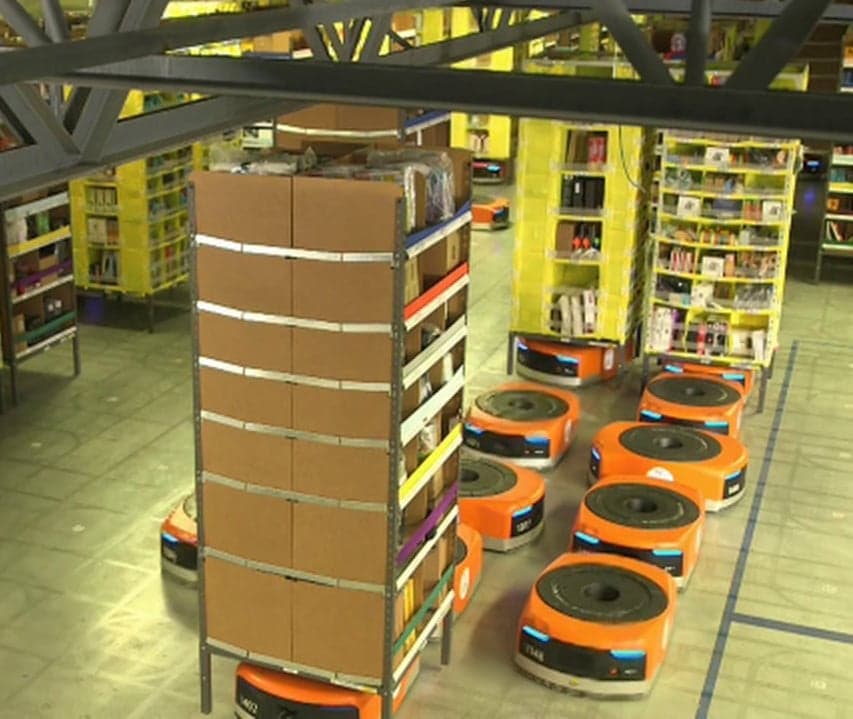 Technology is evolving rapidly in many realms of the world. Currently, the light is focused on the use of robots in warehouses. The autonomous mobile robotics (AMR) are emerging worldwide from numerous start-up firms.
Currently, Amazon is the main company producing and using automatic robots. In 2012, Amazon bought Kiva Systems turning their AMRs into their own product and rebranding them as "Amazon Robots". These robots are said to be the future of factory work. Also, Amazon has recently discontinued the sale of their robots to other competitors such as Walgreens, Staples and The Gap, leading to a scramble of other companies worldwide attempting to enter the field.
Knapp Open Shuttle, Locus Robotics System, Swisslog CarryPick, GreyOrange Butler, Fetch Robotics Freight, Scallog System, and Hitachi Racrew are some of the robots and major competitors which have been successful in automated systems in the last decade. Each company adds variety with their different types of robots The main goal for all of them is to move forward in the field. Knapp Open Shuttle, an Austrian based business, focuses mainly on driverless transport vehicles enabling companies to seamlessly transport large quantities of materials between several warehouses. Swisslog is headquartered in Switzerland but does business and production in over 20 different countries. Their current project is called the CarryPick which is an automated movement system enabling companies to be able to move large shelves within a warehouse and change the heights for easy access. Sallog, which is located in France, is a goods-to-man automated system which has automated robotics transport shelves to stations for humans to easily grab and pack items.
These technological advances are helping cut shipping costs while not always cutting jobs. Jobs are just being reconfigured into different positions. Many are hired to be able to help ensure the robots are operating correctly and for quality control purposes. Robots are now being programmed to make more independent decisions which help them to be able to work on their own more, however, there are always going to be flaws. Foxconn, a manufacturing company, is currently testing a robot developed by researchers at the University of California, Berkeley. The researchers are taking an alternative approach to production. Instead of trying to program behavior, they are working towards the robot learning behavior, such as what Telsa is doing with their driverless cars. This allows the robot to do more complex tasks and extend their roles in assembly. Though this still has not been perfected, Berkeley is working hard with developing technological advances to make these implements in the future.
Share this article
---