Published:
---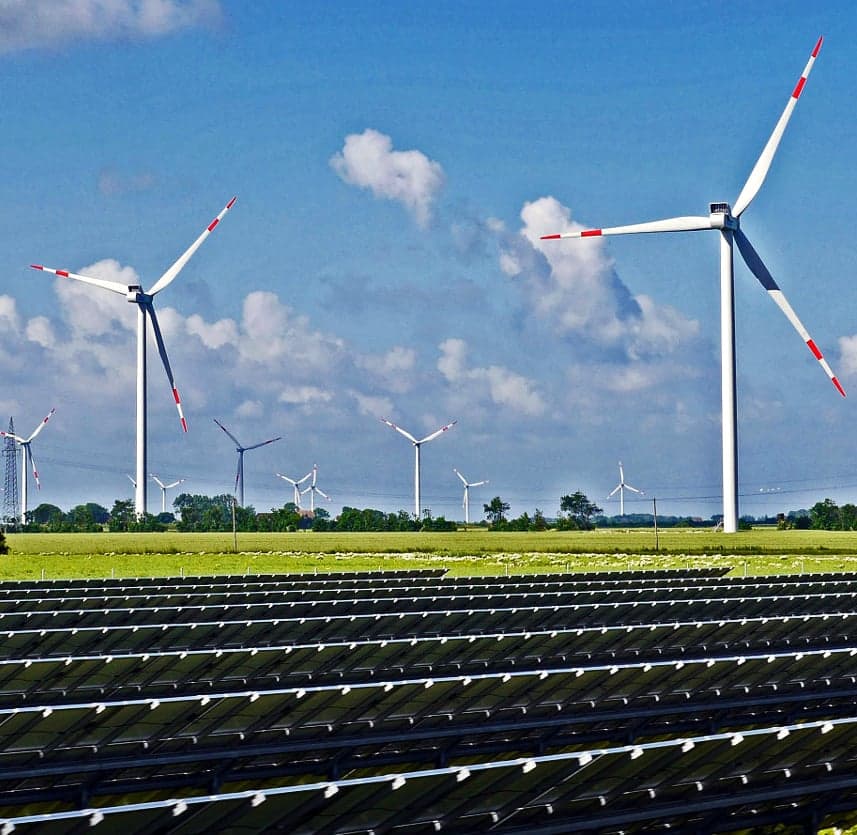 This is the third post in a five-part blog series focused on the energy industry.
As our world's supply of nonrenewable resources slowly dwindles, society is being forced to consider new methods of generating energy in a continuously growing world. A major focus has been put on turning earth's natural products like wind, sun, and water, and additionally nuclear power, into devices of energy production. Fifty countries agreed at the Climate Vulnerable Forum to make 100% of their energy renewable by 2050. The construction of wind turbines, solar panels, and nuclear reactors is spearheading this dive into renewable energy while having a definite impact on business.
Wind Power
The second fastest growing job in the US, wind turbine technicians around the world have been putting up more structures than ever while the world attempts to cut back on its energy usage. Wind energy is booming around the world. With 145,362 megawatts of power, China shares 33.6 percent of the world's total wind power capacity. The US comes in second with 74,471 megawatts, 17.2 percent of the world's capacity, and Germany rounds out the top three at 10.4 percent. Number eight, France, is revamping its efforts to switch to wind power despite activists' legal challenges. By 2025, their goal is to make 50 percent of the country's energy renewable (see nuclear power). Clearly, the desire for more wind power and the ensuing turbines being built opens the opportunity for investment and job availability throughout the world in the coming years.
Solar Power
Solar panels are becoming more and more popular on houses, over parking lots, and on farms to provide a clean source of power. Once again, China leads the world in production, having installed more than 34 gigawatts of solar capacity in 2016, a number that's two times what the US established and nearly half of the world's 2016 total capacity. China also houses the world's biggest solar farm, Longyangxia Dam Solar Park, which adds up to 30 square kilometers. Falling costs of solar panels have made projects around the world much more affordable and practical. By 2050, China has the potential to generate 86 percent of its energy from renewables, with one third coming from solar panels. As the rest of the world follows suit in taking advantage of solar power, we're sure to see a growing number of business opportunities in the solar panel manufacturing, installation, and maintenance sectors.
Nuclear Power
Nuclear power is argued as both a renewable and non-renewable energy source, so for this article, we'll classify it simply as an energy source. In 2016, the US generated twice the amount of nuclear energy compared to the rest of the world at 805.3 billion kilowatt hours (kWh). France came in second with 384 kWh and China came in third with 210.5 kWh. In France, almost 75 percent of its energy comes from nuclear energy and it has been very active in developing nuclear technology such as reactors and fuel products. Nuclear power has a very low level of carbon dioxide emissions, and paired with its relatively low cost, is the reason why it's so widely used as an energy source in many countries. Studies by the NEI have found that a normal nuclear plant generates $470 million in sales of goods and services in the surrounding communities and greatly helps laborers. Whether governments decide to stick with or move away from this type of energy in the future will determine its place in future markets and as an energy source.
Overall, the world's shift toward new energy sources is sure to open up new kinds of business, technology, and jobs across the globe. The next few years are projected to bring major changes in how we generate our power, and the society will aim to reap the benefits.
Click here for the second post in this series.
Click here for the fourth post in this series.
Share this article
---