Published:
---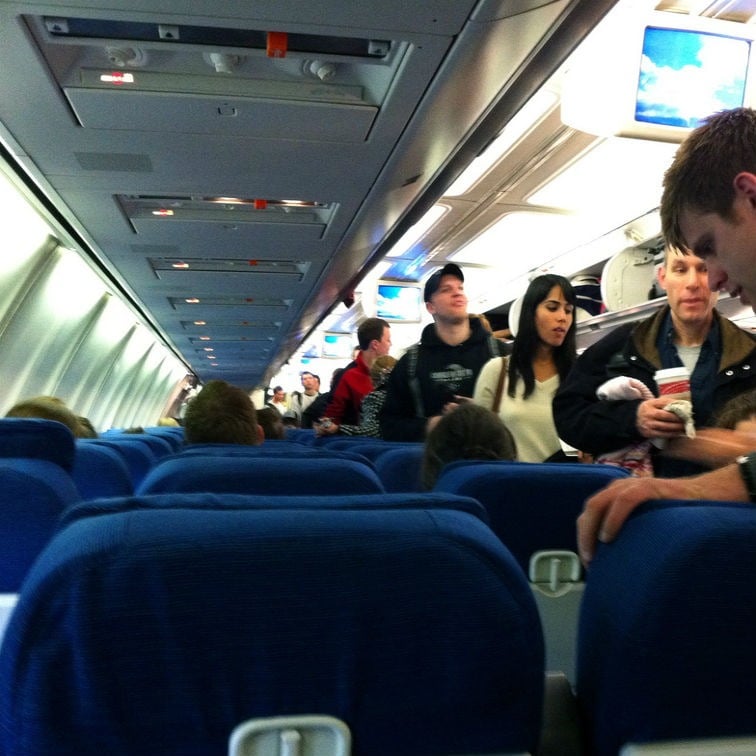 Taking into consideration cancellation and no-shows, airlines have always been overbooking flights in order to maintain a full flight and keep the prices low. Most of the time, predictions are accurate and all passengers are able to board the flight. However, on some occasions, passengers will be "bumped". Bumping also referred to as "declined-boarding", is when passengers are forced to give up their seats involuntarily. Before bumping passengers, airlines must first ask for volunteers in exchange for compensation. When there aren't enough volunteers, bumping takes place.
Different countries have different regulations when it comes to bumping passengers. In the US, airlines are only required to compensate bumped passengers under certain circumstances. On the other hand, countries in the European Union are required to financially compensate passengers. The amount depends on the travel distance.
The trend shows that the number of bumped passengers has decreased significantly compared to previous years. It has decreased by 69% in 2018 when compared to 2017. This is probably due to the incident in 2017 when a passenger was forcibly dragged off of a United plane and caused massive social media attention. Several airlines have been working towards the goal of bumping off zero passengers through lowering the number of seats overbooked and raising the amount of compensation for volunteers. Overall, the number of passengers being bumped are decreasing and companies are coming up with new solutions to the problem. Hopefully, in the near future, this practice will disappear, making air travel more convenient for all.
Share this article
---