Published:
---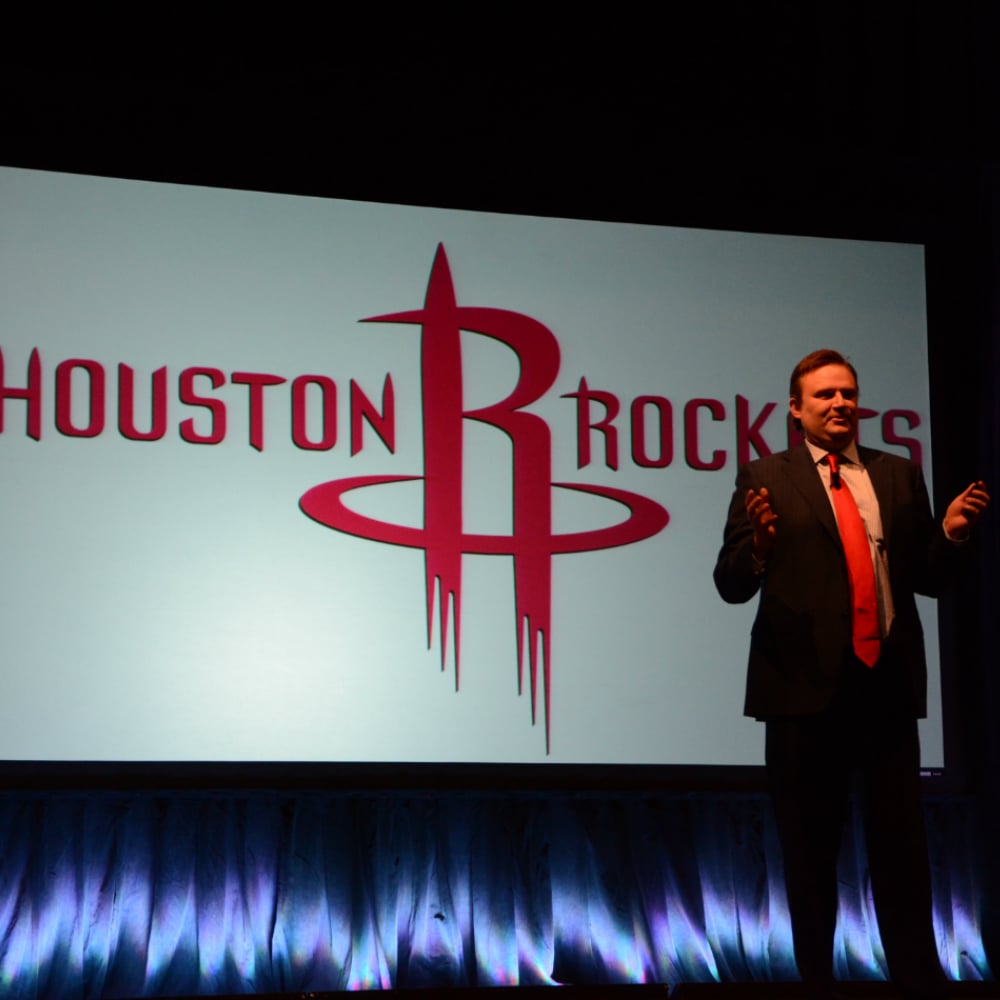 As mentioned in "Hong Kong Protests and their Potential Consequences" last month, the divide between Hong Kong and China over civil liberties remains fierce, with no resolution achieved as protests continue. Daryl Morey, one of the NBA's most respected general managers as apart of the Houston Rockets, has come under fire for a recent tweet he made in support of the democratic protests in Hong Kong, in which he shared: "Fight for freedom. Stand with Hong Kong."
Despite the Rockets owner, Tilman Fertitta, attempt at walking back Morey's comments and disassociate them from the organization, the financial impact of the tweet was swift. The Chinese government and NBA business partners sent a resounding message to the Houston Rockets organization: Support Hong Kong's protests and you will suffer financial consequences. All Chinese companies have suspended their partnership with the NBA, most notably sneaker companies Li Ning and Anta, as well as sponsors like Xiaoying Technology and Migu. Chinese state media and Tencent, who just this summer announced a 5-year expansion of NBA streaming in China for a deal worth $1.5 billion, suspended broadcasts of televised NBA games, and Rockets-related merchandise has already been pulled from the market. In an attempt to protect his brand that features a signature Adidas shoe line, former MVP and Houston Rockets star player James Harden issued an apology to China, re-affirming his "love" for the Chinese fanbase.
Waiting to see the fallout of Morey's tweet, the NBA did not issue an initial response, which caused disdain from American politicians on both sides of the aisle, who were quick to express support for Morey and point out the corporate cowardice of the NBA. NBA Commissioner, Adam Silver, eventually stated, "I think as a values-based organization that I want to make it clear ... that Daryl Morey is supported in terms of his ability to exercise his freedom of expression." The Chinese state-run television network, CCTV, responded by saying, "We are strongly dissatisfied and we oppose Silver's claim to support Morey's right of free expression. We believe that any speech that challenges national sovereignty and social stability is not within the scope of freedom of speech." This situation sheds light on the consequences of doing business with China, as the Chinese hold a heavy-hand in their negotiations. It is ultimately up to the NBA to decide how much money they're willing to sacrifice, if any, to protect their image and denounce China's actions.
Considering the Chinese market makes up 10% of the league's revenue and was projected to reach 20% by 2030, the NBA stands to lose upwards of a billion dollars as the result of a single tweet. For a league filled with players and coaches who have not shied away from expressing their political views on issues facing the United States, it will be interesting to observe the full social and financial impact of this international social media firestorm.
Share this article
---