Published:
---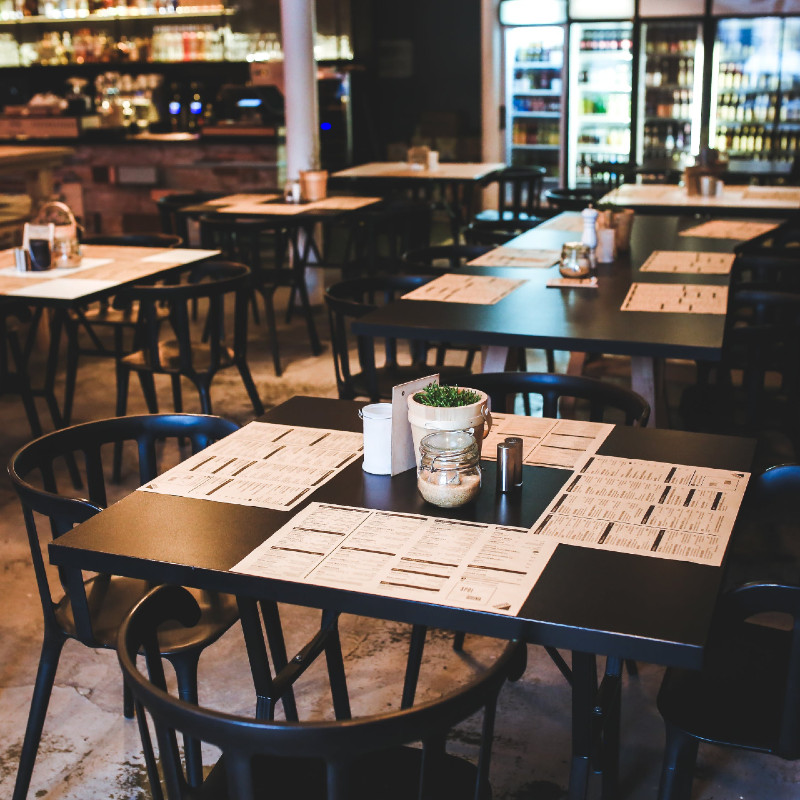 Since March 30th, more than twenty seven states have issued stay at home orders for their residents, making up two-thirds of the United States population. All nonessential businesses, including dine-in restaurants and bars, have been asked to close. Now the almost 20,000 restaurants and bars located in areas on lockdown are either facing the choice to close completely, or to offer takeout and delivery. This blog will dive deep into how the stay at home orders will impact sales in the previously booming U.S. restaurant industry, and just how much the industry could expect to lose due to the COVID-19 pandemic.
Let's first look at the American restaurant industry as a whole. With projected industry sales for 2019 at $863 billion, a record high, it is no secret that Americans love to eat out. Sales have increased over 4% from 2018 to 2019, surpassing the growth of grocery retail sales, which only saw a 3% increase. In 2017, the U.S. restaurant industry made up almost 4% of U.S. GDP. The restaurant industry is doing well since they offer customers not only convenience, but places to socialize too. There are trends beginning to appear in restaurants big and small all over the country with adopting technological developments to their delivery or ordering experience.
If Americans eat out so much, just how much are they spending? According to the Consumer Expenditure Survey for 2018, the average American spends $7,923 annually on all food items and $3,459 annually on food from restaurants or bars. This means that the average American spends 43% of the total amount they spend on all food on just eating out alone.
The amount spent on all food purchases and food bought from restaurants and bars varies on demographics. Americans ages 35-44 years spend the most per year on food at $9,820 and spend the most on eating out at $4,395 per year. The region people live in also influences how much they spend. People living in the West region of the United States spend the most on food annually at $8,913 on average, as well as the most spent on eating out at $3,975. The expenditure on eating out was 44.6% of total expenditure spent on food, higher than the national average of 43%. People living in the South region of the United States spent the least on food in general at $7,351 annually. They also spend the least amount on eating out at $3,225 annually. Despite spending the least, the expenditure on eating out was still 43.8% of total expenditure spent on food, higher than the national average. Surprisingly, people in the Northeast spent the least on restaurants and bars at 42.3% of total expenditure spent on food.
Now that we know just how much Americans are spending annually on eating out, how much is the restaurant industry losing for each week of the stay at home and nonessential business closure orders? By taking the average amount spent annually and dividing it up by the number of days in a year, the average amount spent by an American per day on eating out is $9.48. Now Americans, on average, eat out 5.9 times a week, so the total amount typically spent by an American per week on eating out is $55.93. To grasp what this means in terms of U.S. economic impact, $55.93 spent per American times the 225 million Americans ordered to stay at home equals about $1,286,390,000 being lost in revenue per week by the restaurant industry. Due to each state having different policies of how long they will be under the stay at home order and the uncertainty of just how that period may be extended to, it is hard to predict what the losses will be overall.
Share this article
---