Published:
---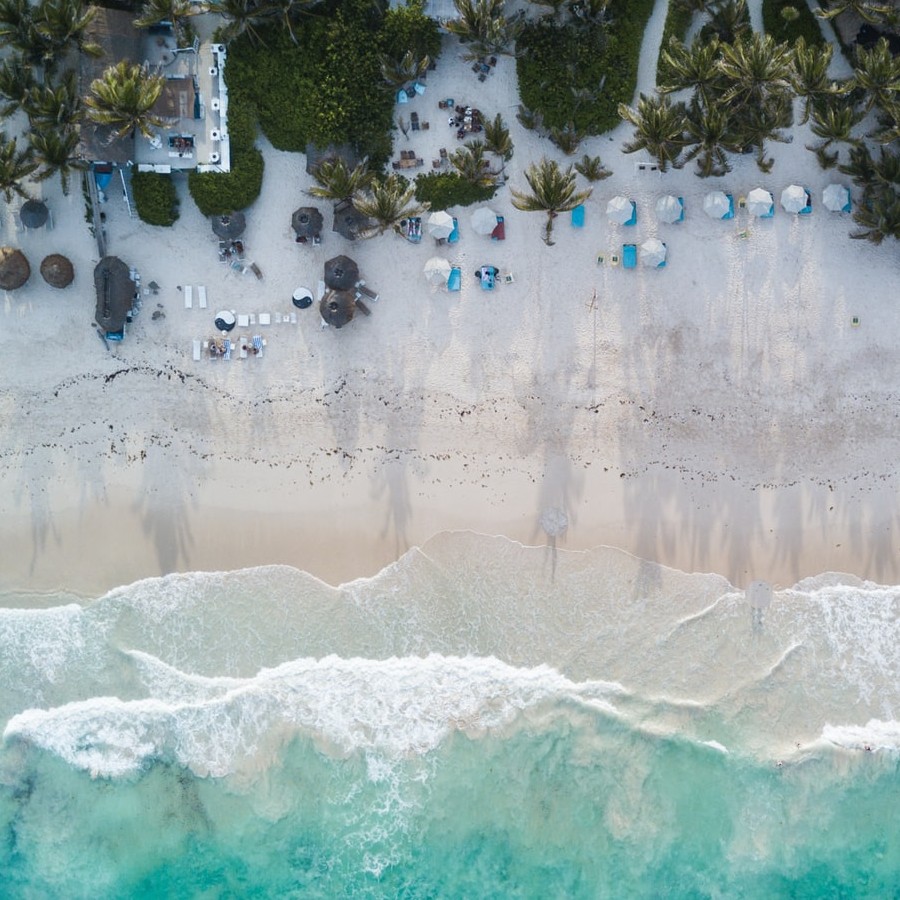 Tulum, located in Quintana Roo, Mexico, is known for its modern bohemian-style atmosphere, its beautiful beaches and cenotes, and its eco-friendly nature. Just a decade ago, Tulum was relatively untouched and undeveloped, but it is now one of the fastest-growing destinations in the world for both vacations and residency. A big reason for this is the developers' strict commitment to preserving Tulum's natural beauty by building highly sustainable and environmentally friendly infrastructures. These efforts have attracted some of the world's best architecture firms and novel real estate investors alike.
Roth Architecture, headquartered in Australia, and DNA Barcelona, headquartered in Spain, are two firms responsible for much of the unique, sustainable architecture you will find in Tulum's long strip of beachfront hotels and restaurants. The contribution from these firms, along with the natural features of the area, won Tulum a nomination as the best beach destination in the World Travel Awards 2020.
The rapidly increasing popularity of Tulum has caught the eye of real estate investors more than anyone. Investors are buying up properties as fast as they are being built, with the goal of yielding a massive ROI by renting out spaces to international tourists for the long term. It has been estimated that landlords in the area earn about 10% ROI after only three years of owning a property. This number is only expected to grow, considering the Tulum real estate market has grown 18% annually for the past five years and shows no sign of slowing down.
This growth remains consistent with the rest of Mexico's vacation rental market, as it consistently outperforms that of every other Latin American country besides Costa Rica. The continued success in this market, along with the expected increase in global tourism as a whole in the coming years, is surely enough to solidify a real estate investment in Tulum as a great investment. Truthfully, it is in the best interest of the rest of the world to witness continued success for the city of Tulum, along with the architects and real estate investors that contribute to it, as it is a standard for how urban development should be carried out in the future—in a way that is sustainable and environmentally friendly.
Share this article
---