Published:
---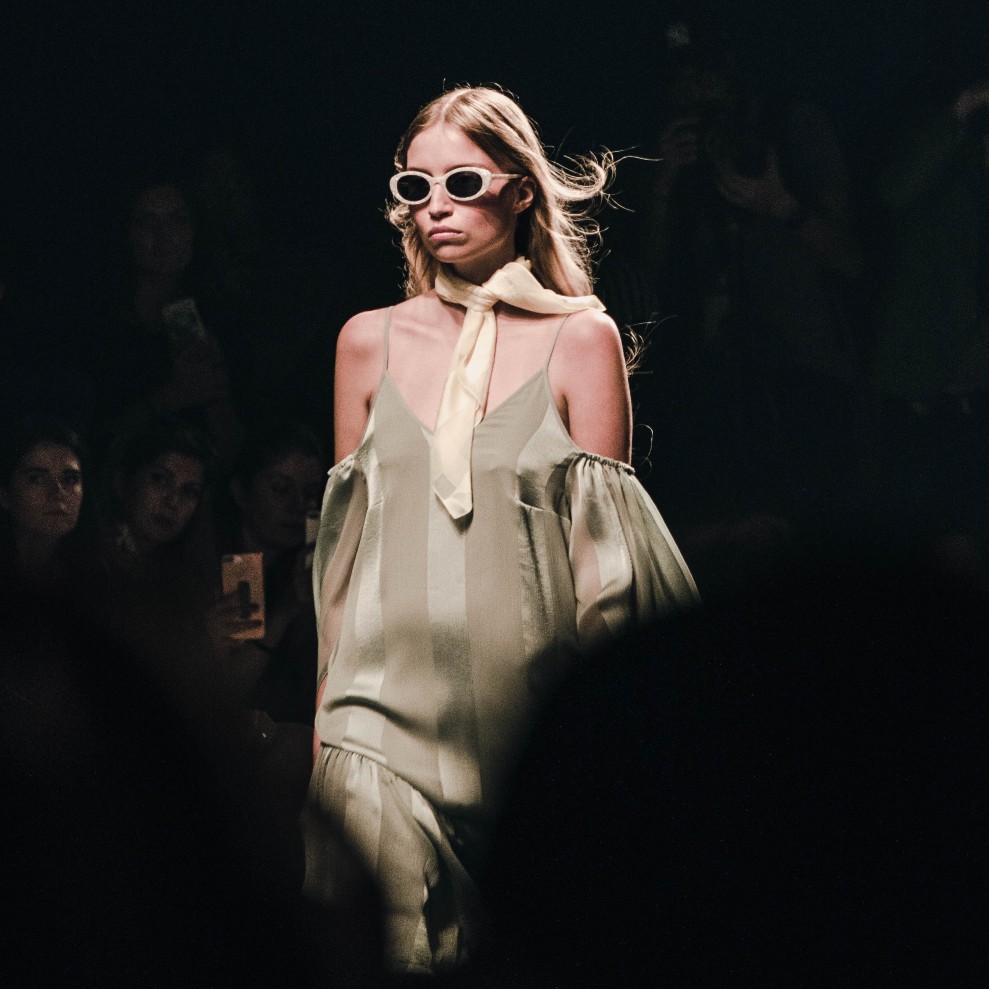 Fashion has been an age-old expression of culture, style, and art. For two weeks, cities hold fashion shows where they display an array of styles to spread awareness about new arrivals in trends. The primary fashion weeks worldwide are Paris Fashion Week, New York Fashion Week, London Fashion Week, and Milan Fashion Week. Most of these have wrapped up this past week, and Paris Fashion week has just started. To the public it is flashy lights, supermodels, and an influx of new trends, but what does it look like behind the scenes? How does this affect the economy and the environment? Is it worth it?
New York Fashion Week is one of the most watched fashion events in history. It draws in thousands of people, generating about $887 million per year. In addition, fashion week brings in $11 billion in wages and $2 billion in tax revenue annually. This industry opens jobs in marketing, design, research, manufacturing, and more. Fashion accounts for over 6% of the city's workforce and additionally brings in multiple jobs overseas. As companies are being pressed to curb their climate impact, overproduction and overall environmental impacts of the shows are being questioned. A 2020 study estimated the damage from fashion week to be over 240,000 tons of CO2 a year, which is equivalent to that of a small country. Even travel during New York Fashion week accounted for 37% of total annual emissions.
For France, the fashion industry creates over 600,000 jobs. The kick-off of Paris fashion week is pulling industry representatives from China for the first time since the COVID-19 outbreak. While the events invite buzz, Paris faces the same struggles other cities do, such as its growing carbon footprint and public security risks. Paris aims to be the capital of sustainable fashion by 2024. They are also discussing shortening their event by several days, which would not only decrease their emissions but also the cost of attending shows.
The United Kingdom's fashion industry generates £32 billion a year for the UK economy and their fashion week brings in more than $374 million million for the city. They bring in collections from Burberry and JW Anderson. Milan fashion week reaches about £160 million and makes up 12.5% of the employment in Italy's manufacturing industry.
Imagining an end to fashion week is near impossible for many. Looking at past threats to the industry, it is easier to identify the impact that may result if we determine that fashion shows are wasteful and should be canceled. During the pandemic, when the shows were held online, those four cities lost more than $600 million in economic activity. London estimates over 240,000 direct jobs were lost due to fashion week simply being switched to online, and one of Paris' Prestige hotel industry groups called the situation "pretty worrying". In addition to economic impacts, Milan attributes fashion to a part of everyone's life. The fashion weeks bring in over £30 million in spending in hotels and restaurants. When the city suffered some of the pandemic's worst impacts, fashion brought the city together with live shows projected publicly on big screens in central Milan.
The fashion industry has formed a creative platform to introduce inspiring style and talent. Fashion plays some role in everyone's lives, but for these cities, the industry plays a prominent role in the economy. Looking at the environmental impacts, safety implications, and other commentaries makes me wonder what price makes these implications acceptable. As traditional fashion weeks are returning, it will be interesting to observe what creative methods designers, models, and other industry members will use to fight the criticisms they face.
Share this article
---